Last-Minute Holiday Gift Guide 2013
Last-Minute Gift Ideas That Don't Sacrifice on Style or Comfort
The holidays can be a little stressful trying to juggle work, travel plans, and festive soirees, so we don't blame you for being a little behind on the gift-buying game. Don't worry, we're here to help! We've teamed up with Gap to curate the perfect mix of stylish, comfortable, and on-trend pieces, fit for anyone on your list.
Here's a tartan guide that adds just the right touch of flannel flair. Style with comfortable separates, and you'll be ready to take on the cool weather in style.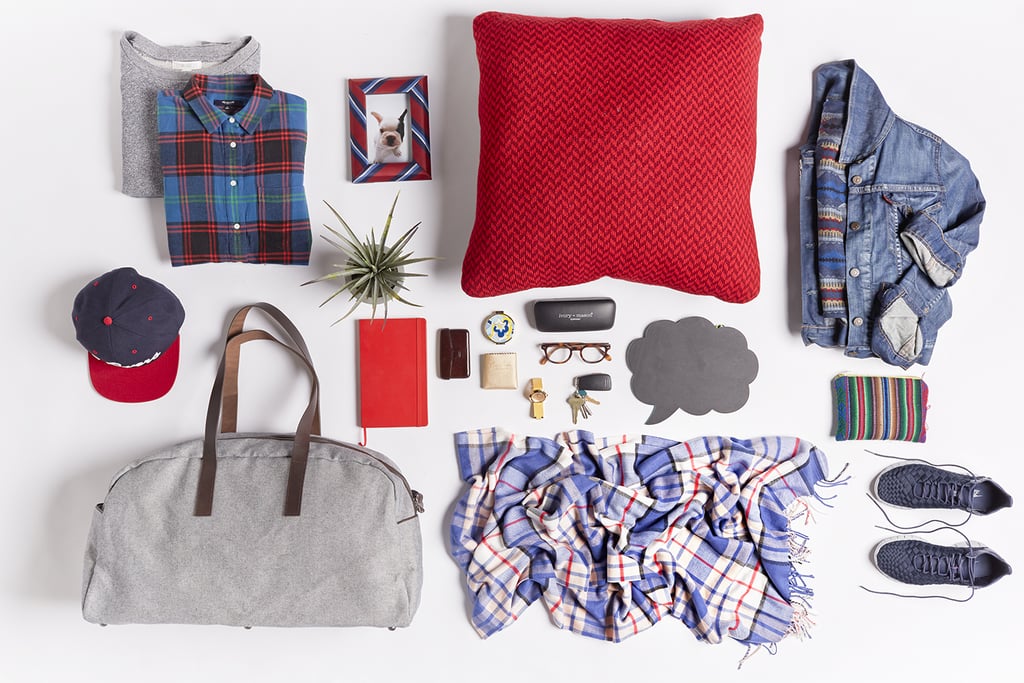 Plaid Gift Guide
Forever 21 sweatshirt
Madewell plaid button-down shirt
Lovers and Friends baseball hat
Everlane duffel
Moleskin notebook
Passport Collection striped photo frame
Threshold floor pillow
J Bussetto leather wallet
Ivory + Mason tortoise optical glasses and black leather case
Nixon pebbled yellow leather watch
Target chalkboard
Gap cozy multicolor plaid scarf
Nike sneakers
Love Birds striped zip pouch
Levi's x Pendleton x Opening Ceremony denim jacket
Keep reading for more gift guides!
Celebrate the season with fair isle prints that inspire hot chocolate sipping and snowflake chasing. With spirited colors and pretty cozy textures, these patterned pieces are a true expression of the season.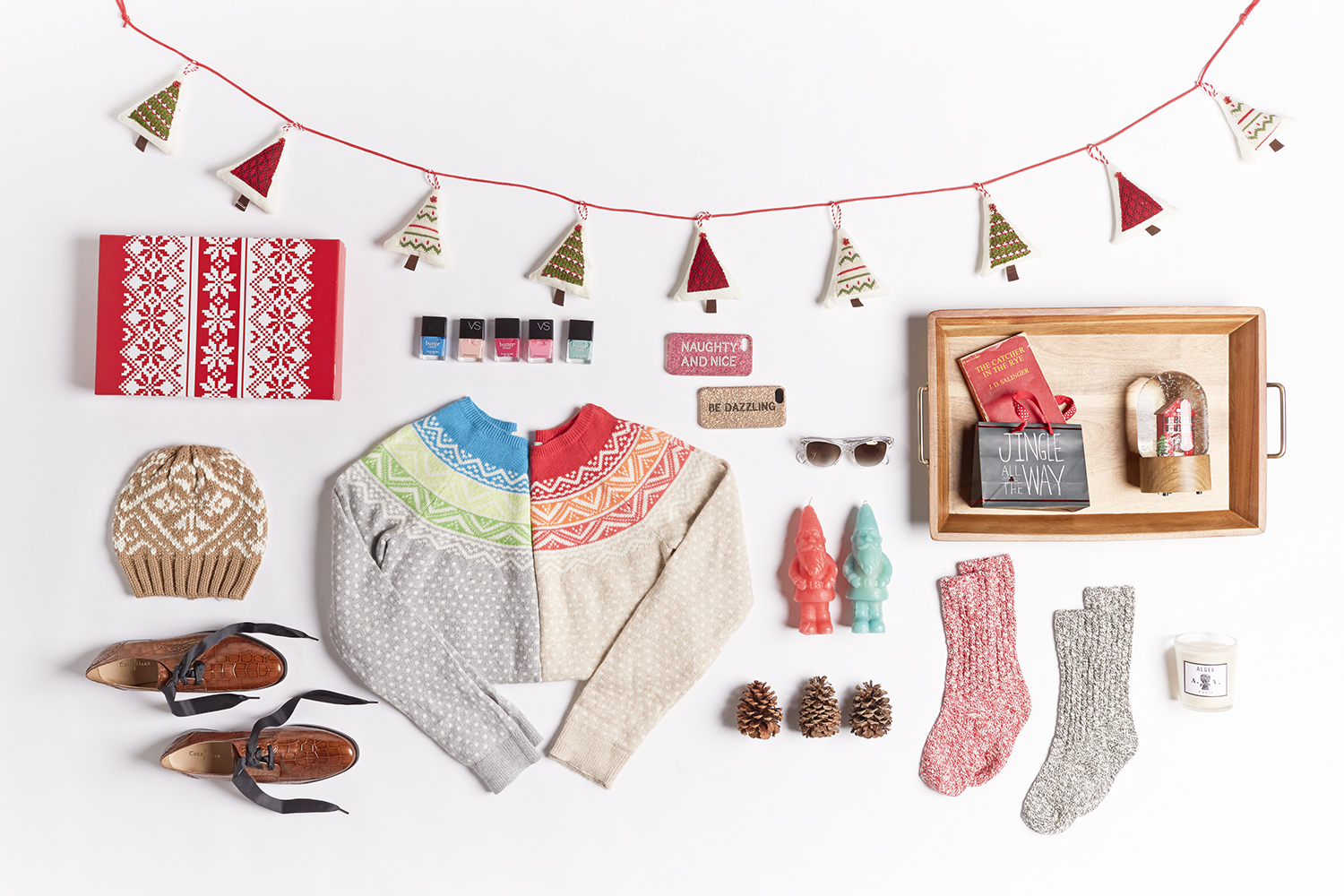 Fair Isle Gift Guide
Threshold fabric garland
Spritz fair isle red gift box
Gap fair isle beanie
Cole Haan ribbon oxfords
Gap fair isle pullover
Butter London nail lacquer — Primrose Hill Picnic, String Bikini, Poole
Kate Spade New York iPhone cover — Be Dazzling
Kate Spade New York iPhone cover — Naughty and Nice
Oliver Peoples Sofee clear sunglasses
Target gnome candles
L.L.Bean marbled wool socks
Astier de Villatte candle
Threshold water globe
Spritz gift bag
What's cozier than a chunky knit? These textured caps and scarves from Gap. Along with adding a pop of cool color, the accessories are the ideal add-ons for crisp Winter walks with family and friends. Mix and match with other patterns and textures for extra warmth and flair.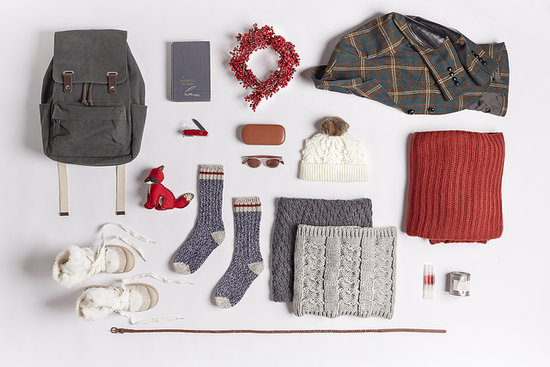 Texture Gift Guide
Everlane backpack
Roxy furry boots
L.L.Bean wool hiking socks
Target fox ornament
Swiss Army pocket knife
A Farewell to Arms by Ernest Hemingway
Target wreath
Komono sunglasses case
Ivory + Mason wooden sunglasses
Gap knitted cowl scarf
Gap pom-pom beanie
Smythe plaid blazer
Threshold throw blanket
Le Labo Santal 26 Scented Candle
Stila Lip Glaze — Melon E5, Persimmon E4, Cranberry 41
Target woven skinny belt
Ditch your bulky Winter jacket and layer in style with a seasonal cardigan and fitted moto jacket. Pair with your favorite colored denim, cute ankle boots, and Winter-ready accessories. Everyone will be begging to know your shopping secret!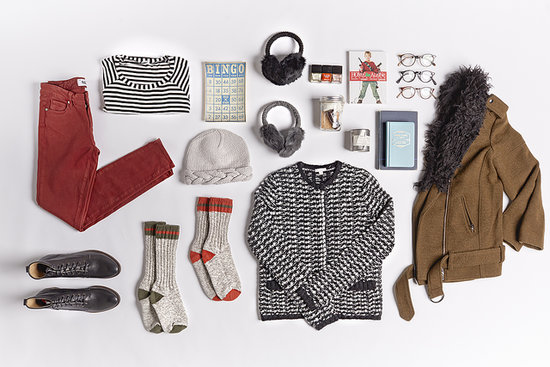 Warmth Gift Guide
Splendid striped long-sleeved shirt
Paige Denim with zippers
Frye lace-up boots
L.L.Bean hiking socks
Iris von Arnim braided beanie
Passport Collection bingo card plate
Hat Attack furry earmuffs
Butter London nail lacquer — Sunbaker, Bobby Dazzler, Champers
Home Alone DVD
TK s'more mason jar kit
Le Labo Santal 65 scented candle
Gap tuck-stitch cardigan
Chronicle Books One Line a Day Memory Book
The Sun Also Rises by Ernest Hemingway
Oliver Peoples optical eyeglasses — top to bottom: Elms, Gregory Peck, O'Malley
H&M wool biker jacket
— Laydown styling by Meg Cuna