Lauren Conrad Interview
Lauren Conrad's Style: She Shares Her Favorite Pieces and Recent Purchase
In an industry of ever-changing trends, Lauren Conrad always stands out with her classic and romantic sense of style. Whether she's at a daytime or nighttime affair, Lauren always impresses us with her polished ensembles. We got a chance to catch up with the Paper Crown designer, and she shared everything about her pretty aesthetic. "I like balancing out different qualities, whether it's a really feminine top paired with leather pants or a button-down in a more masculine, traditional shape with a full skirt," Lauren told us.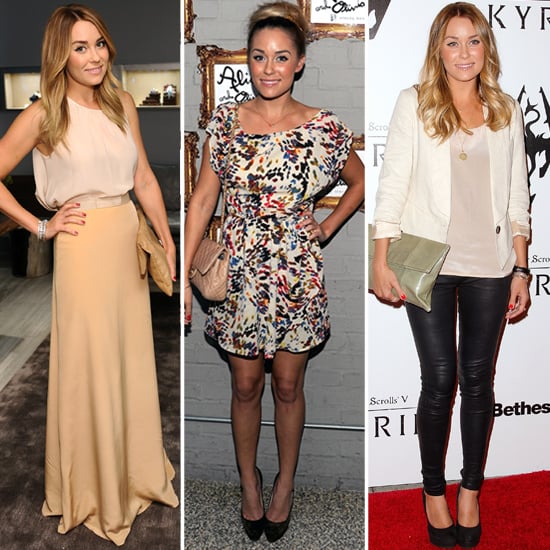 As for her favorite go-to pieces, "they change little by little, but I always have a basic black shoe and bag, so they go with everything," Lauren said. "When I do accessories, I always try to find pieces I can work around, so I always have a basic black shoe, I always have a basic nude shoe, a black bag, and clothing-wise, I always have some sort of black skinny pants whether it's leather or a denim or some sort of knit. I always have a blazer depending on the season, and I wear a lot of maxi dresses."
Lauren also shared a recent purchase she made. "I recently got my little Balenciaga bag with the rose gold hardware because I was wearing my Chanel bag so much even I was getting sick of it, so I needed something to swap it out." To get her look, shop her favorite pieces below!