Lauren Conrad Style Advice: How to Layer
How To: Wear Layers Like a Pro
We are thrilled to share this story from Lauren Conrad! The TV personality, writer, designer, and style maven has started LaurenConrad.com, a social networking site that features daily posts by Lauren on all our favorite topics — fashion, beauty, food, party planning — and Lauren will be sharing her latest fashion finds with Fab every month. This week, she's giving us the breakdown on layering in style.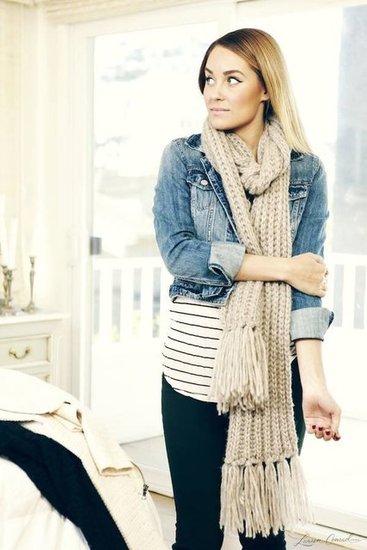 Many women are afraid to layer their clothes for fear of looking bigger than they actually are. While logic would lead one to believe that this claim is true, if you've mastered the art of layering, this couldn't be further from the truth. A perfectly layered look will complement your curves and create the illusion of a more proportional silhouette.
Related: Style Note: My 2013 Fashion Resolutions
5 Steps to a Perfectly Layered Outfit
Start with a basic, lightweight top. I suggest a solid, something neutral, or striped.
Add another layer such as a soft cardigan or sweater. If you're into color, this can be a great opportunity to mix in a bold pullover to give your outfit more intrigue and depth.
Then add a jacket or coat. Again, I suggest a basic color: camel, black, navy, or even olive green.
Next, add a scarf. It's like the frosting on a cupcake. A must!
Sprinkle on your accessories (bracelets, rings, watches).
Get the rest of Lauren's tips after the break.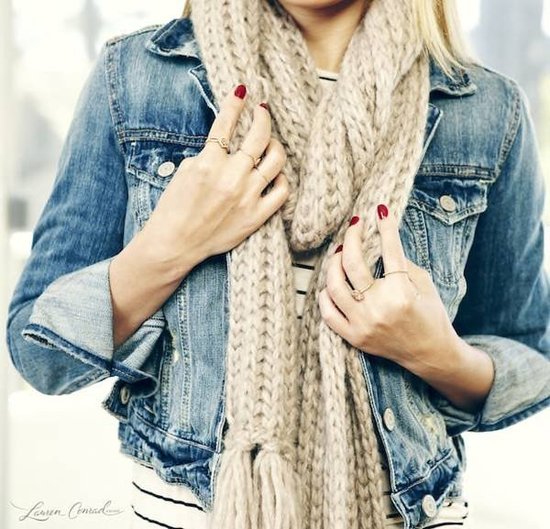 Quick Layering Tips
Keep the under-layers more fitted to keep your shape looking slim.
If you're concerned about your waistline, try to top off your look with something belted.
Length and proportion is key when layering. (Read my blog about creating perfectly proportioned outfits for more pointers.)
Play with texture. It's best to incorporate a mix of materials when styling a layered look. If you use all of the same fabrics, your look will come off as heavy and dowdy (which can add the appearance of unwanted weight as well).

Now it's your turn! Layer together your best look, snap a photo, upload it to your LaurenConrad.com profile page, and leave the link in the comment section below for a chance to be spotlighted as a Chic of the Week.

What trends or looks do you want to learn how to wear? Let me know below, and I'll do the most requested one in a follow-up blog.

Happy layering!

XO Lauren

More stories from LaurenConrad.com:
Shape Up: My Get Fit Quick Plan
Chic Peek: My Newest Book Cover, Revealed!
Beauty Note: How Exercise Makes You Pretty
Tuesday 10: January Style Tips