Lauren Conrad Wedding Tips
Wedding Bells: Wedding Season Style Guide
We are thrilled to share this story from Lauren Conrad! The TV personality, writer, designer, and style maven has started LaurenConrad.com, a social networking site that features daily posts by Lauren on all our favorite topics — fashion, beauty, food, party planning — and Lauren will be sharing her latest fashion finds with POPSUGAR Fashion every month. This week, she's helping us style the perfect Summer wedding.
We've decoded wedding day dress codes before, but today we're tackling the rest of the wedding season events you might have on your calendar. So if you'll be attending any engagement parties, showers, or rehearsal dinners in the upcoming months, then it's time to take note.
But instead of just telling you what to wear, this time we decided to show you by staging a little photo shoot featuring Lauren's own Paper Crown collection. (If only every day at the office involved playing dress up in Paper Crown . . . ) Without further ado, here are our style suggestions for the wedding-related events you'll be attending this Summer.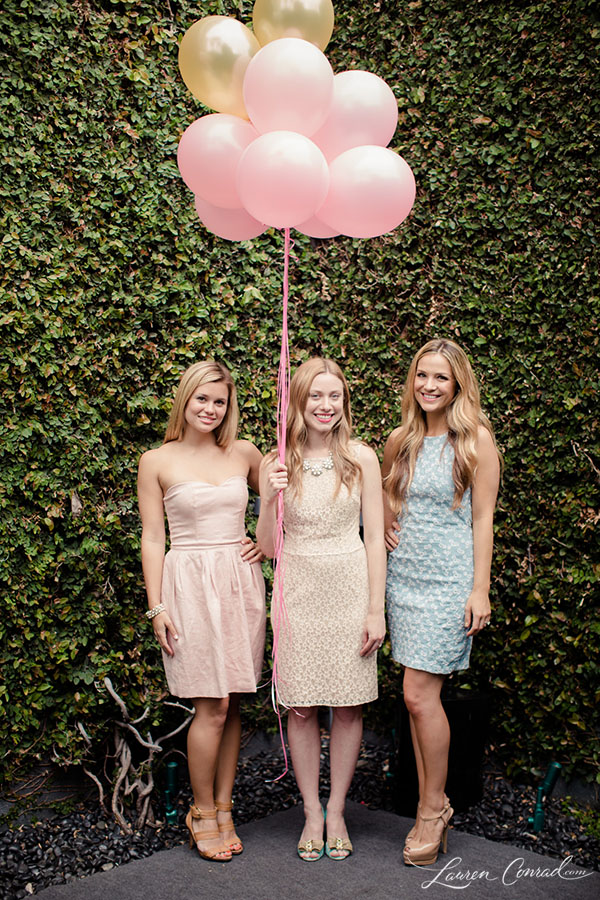 Related: Style Guide: 10 Chic Summer Dresses
Find out more of Lauren Conrad's wedding style tips here.
Engagement Party
An evening engagement party typically calls for cocktail attire. The chic, light-pink, strapless number Allison is modeling is Paper Crown's Galley Dress in coral tweed. This one flew right off the shelves (we can see why), but you can find similar styles and other options on Paper Crown's website.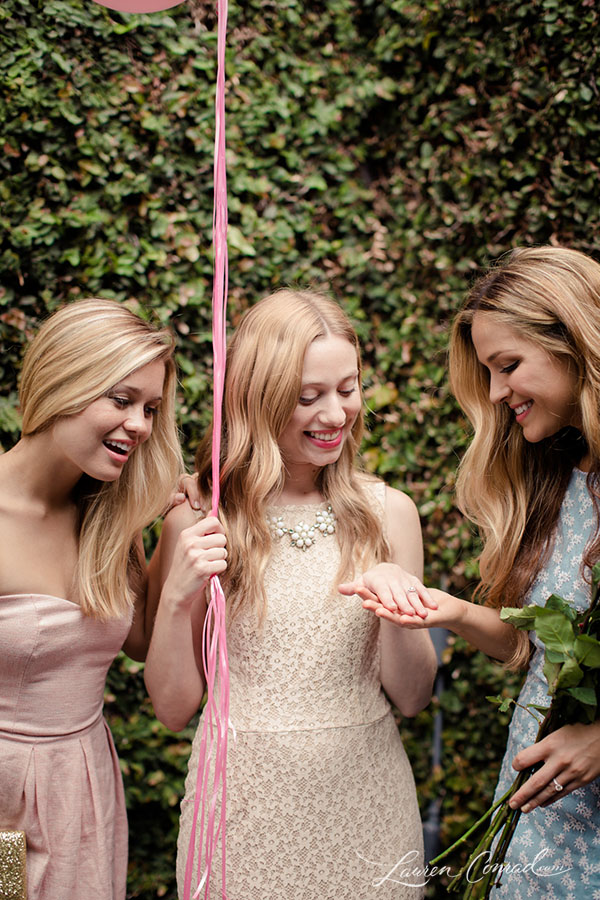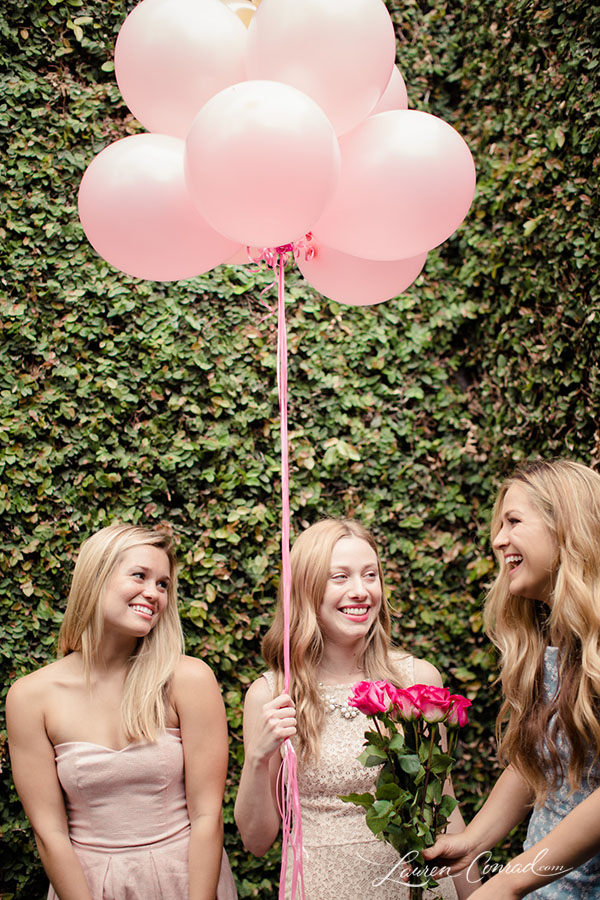 Bridal Shower
Showers almost always take place during the day, so a flirty sundress or breezy maxi is cute and appropriate. Since showers are also traditionally attended by women only, it's the ideal time to go for a girlie look. We all fell madly in love with the striped Paper Crown maxi dress that Alex is wearing in these shots. You can shop for it right here!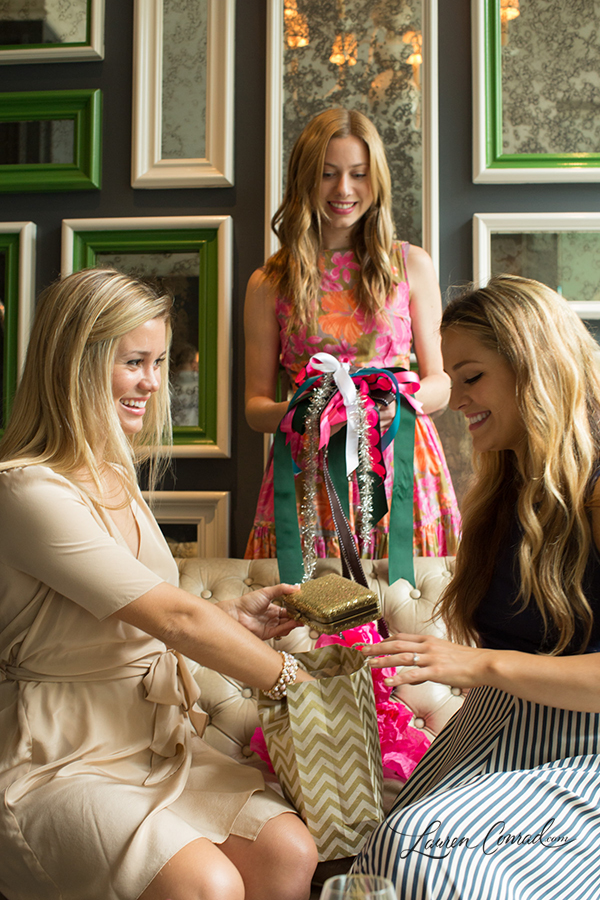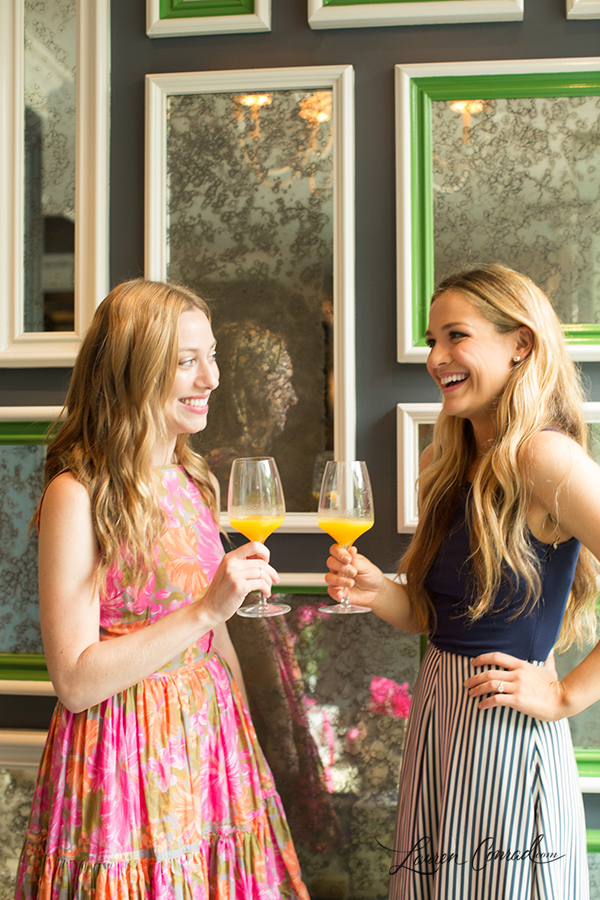 Rehearsal Dinner
The rehearsal dinner is the most formal of the prewedding events, so you should step it up a notch for this last one! In our rehearsal dinner shoot, Allison and I are giving you a Chic Peek of two brand-new Paper Crown frocks. The olive-green Broadway Dress that Allison is wearing is from PC's Fall 2013 line and will be making its debut in mid-August on PaperCrown.com and at Anthropologie. The floral Parker Dress that I'm modeling is part of the Holiday 2013 collection and will be available on PaperCrown.com in mid-October. We can hardly wait!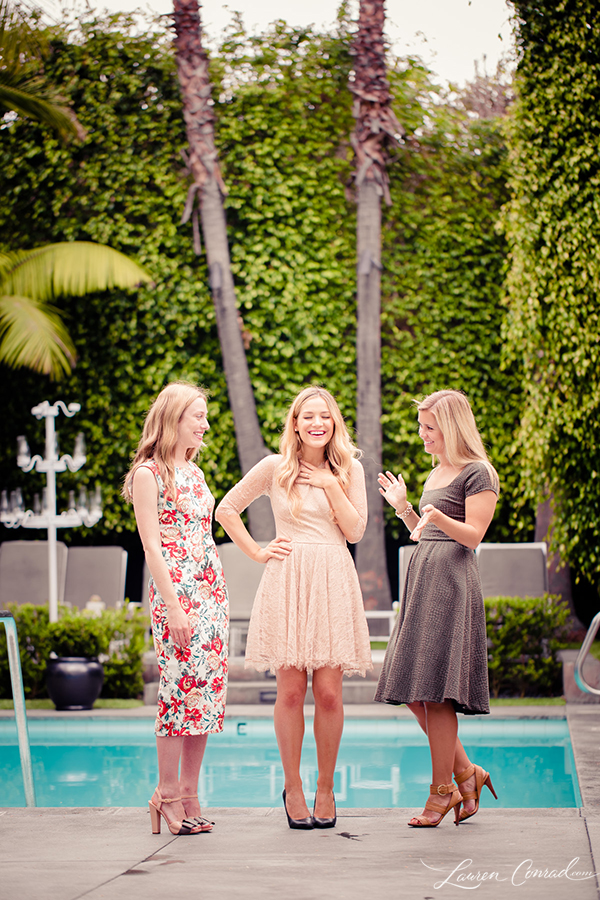 We hope you feel inspired to dress up for the next wedding-related event you have to attend! And here's one overarching tip to keep in mind: Most guests know not to wear white to the wedding, but it's best to avoid the hue at the events leading up to the big day too. The bride-to-be may very well choose to go a less traditional route for these events, but as a guest, it's best to play it safe.
More stories from LaurenConrad.com:
Style Guide: Nautical Details
Friday Favorites
100 Layer Cake: Bridal Shower Inspiration
Chic of the Week: Tiffany's Vacation Style