Leopard Belts
The Look For Less: Yves Saint Laurent Leopard Belt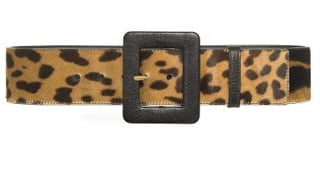 Leopard belts can be just the wild touch you need for an otherwise simple ensemble. Yves Saint Laurent's latest newsletter called this Classic Leopard Belt ($495) the perfect belt. I agree, but sadly my wallet doesn't!


To see the look for less, read more.
It's no YSL, but this Fashion Focus Leopard Belt ($36) can totally do the job of spicing up any basic ensemble. In a business setting, wear it with a crisp white shirt and a pencil skirt, and in a social setting, do a la Emma Watson at Glastonbury and rock it with denim cuts.