Lilly Pulitzer Dead at 81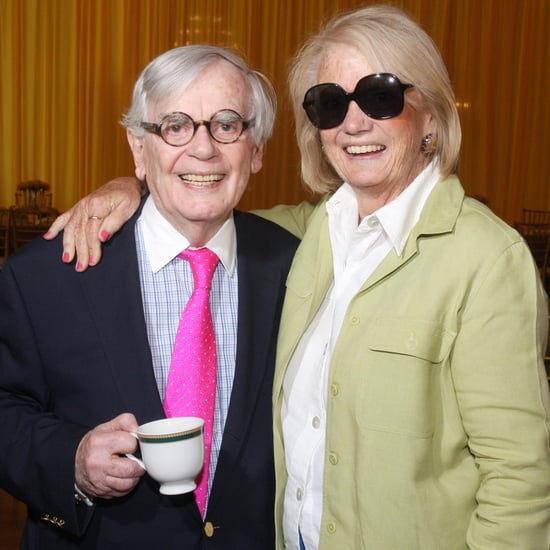 Fashion designer Lilly Pulitzer Rousseau, known for her tropical-print dresses and vividly colored preppy staples, died on Sunday. She was 81.
Her eponymous brand's Facebook page announced her death early Sunday afternoon in a post saying she "passed away peacefully in Palm Beach, surrounded by family and loved ones. Lilly has been a true inspiration to us, and we will miss her. In the days and weeks ahead, we will celebrate all that Lilly meant to us. Lilly was a true original who has brought together generations through her bright and happy mark on the world."
Pulitzer's mark was bright and happy indeed. Her colorful, playful clothing spoke to the way she lived her life. In addition to designing, she was also renowned for throwing parties in her Palm Beach home. "That's what life is all about," she once said. "Let's have a party. Let's have it tonight."
Photo: Lilly Pulitzer Rousseau with journalist Dominick Dunne in 2008.