London Fashion Week News Feb 19, 2012
LFW Dispatch: Highlights From the London Runways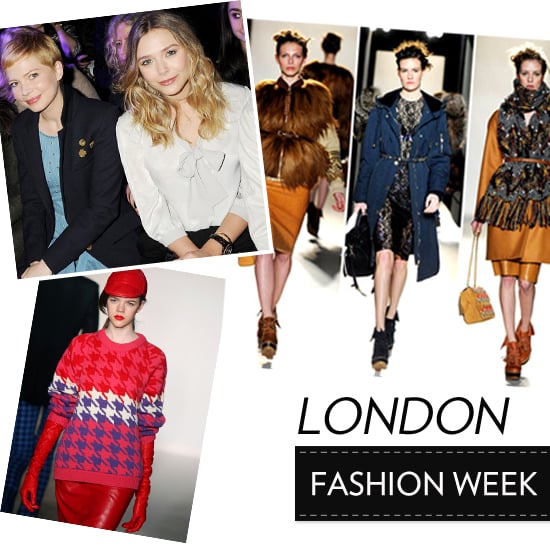 Our FabSugar UK editor Jamie has been hitting the top shows at London Fashion Week, getting backstage access and sending us her firsthand account from the runways. Here are some of her highlights so far:
Mulberry: Michelle Williams, Olivia Palermo, and Lana Del Rey were in the front row. Seats were covered in black fur and they served drinks and bacon baps after the show! My favorite pieces were the coats — lots of shaggy fur, superwarm and cozy. You can see all the pics from my morning at Mulberry.
Topshop Unique: Alexa Chung and Anna Wintour were in the crowd for one of the most anticipated shows of London Fashion Week. I went backstage to check out the scene, including the makeup, hair, accessories, and even the food they serve! You can read all about it here.
House of Holland: The houndstooth-painted nails were amazing! Such a quirky complement to the clothes. I went backstage to see the makeup and it was so much fun!

Check back for more of Jamie's inside look at London Fashion Week!