Louis Vuitton Fall 2011 Accessories
The Coolest Accessory We Didn't See at Fashion Week
While we were at shows, one of Hollywood's most famous leading ladies showed up in Toronto of all places — OK, it's their film festival — with this insanely gorgeous clutch literally attached to her wrist. It's sexy, edgy, slightly fetishist, and totally glamorous. Needless to say, she looked incredible. Who wore it?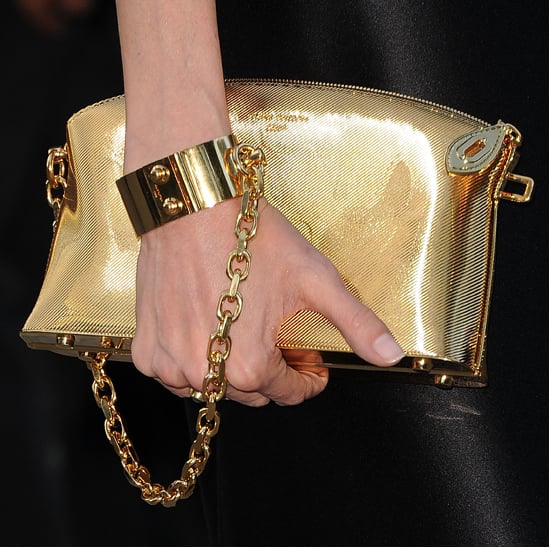 Keep reading to find out . . .
Angelina Jolie paired her Vivienne Westwood gown with an amazing Louis Vuitton Lockit PM Devotion clutch. Her dress was simple and elegant, and the clutch totally brought her look to another level. It's just another reminder that the right accessories can be transformative.