Louis Vuitton Spring Collection on Magazine Covers
Louis Vuitton is this Season's Cover War Champion With 88 Covers
We're excited to bring you the best fashion finds, shopping stories, and style news from one of our favorite sites, Fashionista. Today, they're giving us a look at how Louis Vuitton's Spring has swept this season's cover wars.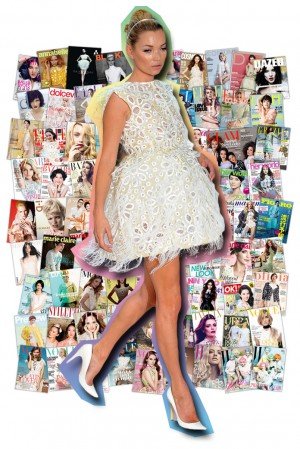 The past few weeks of scorching temperatures have better aquainted us with what it would feel like to live on the surface of the sun, and you know what that means, right? Fall is here!
Wait a minute…
Let us rephrase. July and August magazines are hitting newsstands, which means the spring/summer collections are on their way out, and fall/winter is on its way in. Such is the speed of fashion, and no one ever accused fashion of being logical. So, with the departure of spring frocks from their glossy pages, it's time to crown a new magazine cover war winner!
Congratulations to Louis Vuitton, whose fresh, airy eyelets emerged victorious with an impressive 88 covers. The garments certainly produced a few memorable covers moments, from Lana Del Ray's surprise March Vogue UK cover to seeing double with Kate Moss on the cover of Vogue Japan. Former winner Prada delivered 78 covers, while Dolce & Gabbana made a good showing with 71.
Click over to Fashionista for the whole story — and a look at all the covers.
More from Fashionista.com:
Legendary Models Dish: Embarrassing Moments, Critiques of the Modeling Industry Today, and Why Kate Upton Is Important
Coco Rocha To Magazine 'Photoshop Guys': Quit Cutting Off Models' Limbs!
Heidi Klum Reveals How Mondo Lost Project Runway (Blame Jessica Simpson)