We're thrilled to present our favorite Lucky story here on Fab!

The Look: Striking patterns and brights in granny-chic suits and separates. Unexpected leather and fur details.
The Accessories: Leather gloves that were slouchy and, in some cases, fur-trimmed. Dramatic platform sandals and bright candy-like jewelry.
What We Loved: The clash of patterns in striking colors is genius. I can't wait to get my hands on the purple batik-print dress with the skinny leather belt.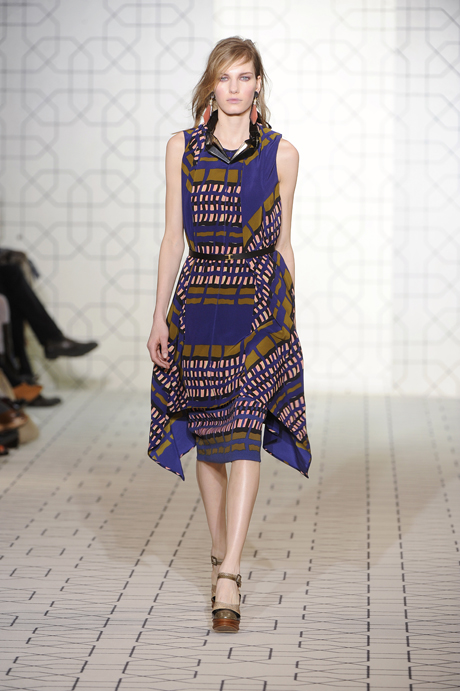 For more fashion fun from Lucky, here are more Lucky stories. Related links: Did Anne Hathaway's Diamond Lashes Steal the Show at the Oscars?, 7 Things We're Talking About This Week