Mad Men Costume Designer (Interview)
Mad Men's Costume Designer on How to Get the '60s Look at Home
Last night was the launch party for Banana Republic's second Mad Men collection. Costume designer Janie Bryant was in attendance, wearing one of the classic sheath dresses from the new line. We got a chance to chat with the talented designer — who also has a shapewear line with Maidenform and is currently designing a handbag collection — about the show's fashions and how she got involved. Prior to designing for Mad Men, Janie worked on another show, Deadwood, and when that wrapped, the opportunity came knocking. "My agent called and said there's a period show called Mad Men, do you want to meet on it? And I said 'yes of course I want to' because I wanted to design another period show," Janie told us. She had a very successful meeting with executive producer Matthew Weiner, and they offered her the job the next day!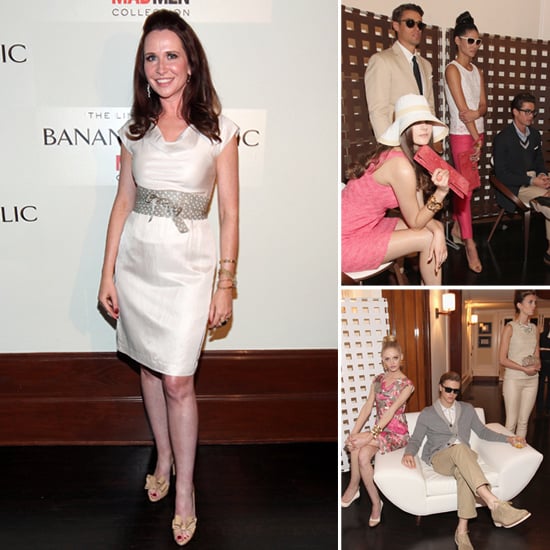 To find out more from Janie, including how to get the '60s look, read more.
It's no secret that ever since the show debuted, '60s fashions have come back into style. So for those who want to get the retro look at home, what pieces does Janie recommend? "Definitely a sheath dress. Wrap as many pearls as you can around your neck. Layer your bracelets. You can also do matching handbag and shoes. And then if you're daring enough you can always go for the little white leather gloves." A good start is the Banana Republic Mad Men Spring pieces. "It's all about being bright and fresh," Janie said. "The collection still really represents all of the seasons of Mad Men; it's very classic in its design, but the silhouettes are a little bit different. And also the colors are completely different, too."