Mad Men Fashion 2013
Shopping Mad Men: So Many Neck Scarves!
Lucky magazine is one of our favorite sources for great shopping tips. We're thrilled to share this fabulous story from our friends at Lucky!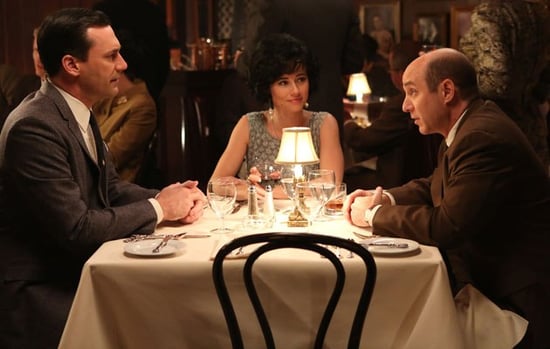 Mad Men's sixth season is now officially in high gear and its third episode, "The Collaborators" made us want to weep for the women on the show. Infidelity, miscarriages and brothels made this week's viewing both titillating and heartbreaking, as only Mad Men can. Megan deals with a personal tragedy, Peggy is bullied at work, and, of course, Don continues to behave like a big smarmy jerk (with flashbacks to boot). Like Don's philandering, the '60s glamour was also unstoppable this week (so many neck scarves!), which is why we shopped some of our favorite looks.
Click over to Lucky to shop the outfits inspired by episode three.
For more fashion and style from Lucky, here are more Lucky stories.
A Dude's Perspective: Bright Colors, Please!
Donna Karan on the 5 Key Pieces Every Woman Should Own