Madewell Mira Heels | Review
The Madewell Shoe We've Been Waiting to Shop!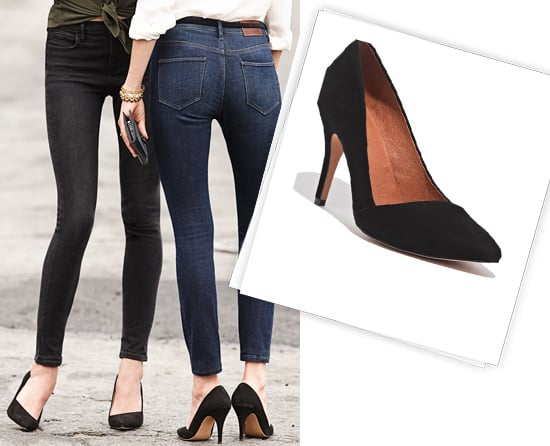 The piece: Madewell Mira Heel
The price: $168
Why we want it: When we reported on the launch of Madewell's new denim line, the question that ricocheted around our office with alarming speed was actually about the heels photographed on the models — "Are those Madewell?!" "Are they online right now?" "Do you think they'll be sold eventually?" and so forth. We were satiated to learn that, yes, eventually the pumps would be shoppable and we've obsessively checked online ever since. Patience has been rewarded: they're Madewell Mira Heel and in-store! With a not-too-high heel and a cut-in at the vamp that makes them more unique than your typical pump, they've earned a spot in our year-round wardrobe.