Madonna Designs Sunglasses With Dolce & Gabbana 2010-03-15 09:59:20
Madonna's Bright Future — Designing Sunnies With Dolce & Gabbana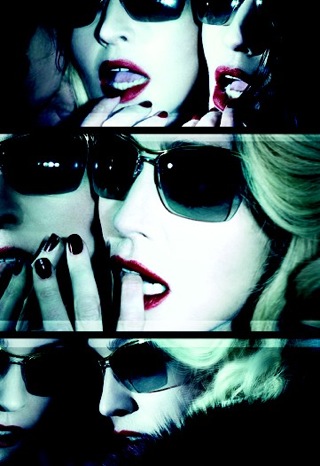 Madonna recently added designer to her resume, so it's no surprise that she's now building on that new title. First she announced a juniors line with Macy's and now she's teaming up with Dolce & Gabbana for a collection of luxury sunglasses. Six sunglasses, ranging from $248 to $289, will have the new MDG logo on it. "We're so excited. This further strengthens our relationship with Madonna, and it was a very constructive experience for us," gushed Gabbana.
What's more, Madonna stars in the mysteriously sexy ad campaign (left) shot by Steven Meisel, which will appear in magazines in May.

To see more MDG sunnies,
.