Maiyet Opens First New York Store
Welcome to the Neighborhood, Maiyet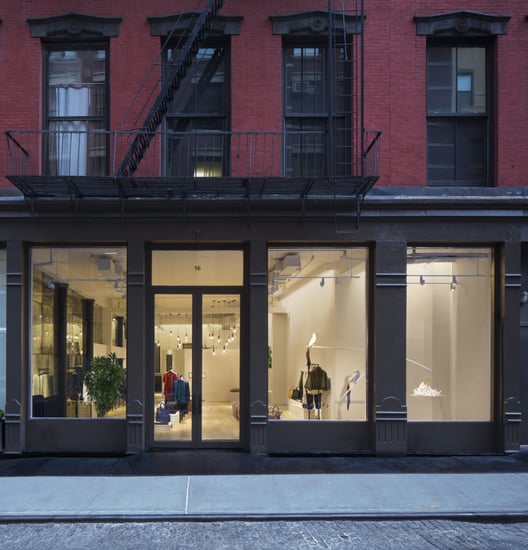 There's a new kid on the block — if your block happens to be Crosby Street. Beloved artisanal brand Maiyet has opened its first stand-alone boutique in New York's shop-centric SoHo neighborhood. Mixing oak floors with black steel, the 2,500-square-foot store is a bold and modern addition to the storied neighborhood. Designed by the Paris-based architecture studio Ciguë, the aesthetic is a tribute to the principles loyal fans have come to know and love about the brand.
"In the Maiyet spirit, the store is a special ode to modern, minimal luxury, and artisanal handiwork throughout the details," said the label's cofounder, creative director, and president Kristy Caylor. By the looks of this boutique, let's hope it's just the first of many!
A closer look inside reveals golden leather seating, brass accents, white plaster, and (of course) the clothes.