Marc Jacobs Changes Dates and Times of Fall 2013 Shows
Marc Jacobs Reschedules Both Fashion Week Shows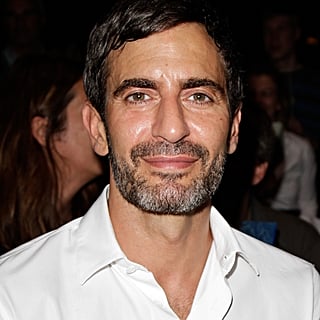 Apparently even big designers have trouble getting their stuff through customs. Thanks to delivery delays, Marc Jacobs has had to reschedule its show from Monday, Feb. 11 to Thursday, Feb. 14 at 8 p.m. "We're missing bags, shoes, and two fabrics," brand President Robert Duffy told WWD.

And it's not just the mainline show that's been affected; the Marc by Marc Jacobs showtime has been changed as well. That show will now take place at the Lincoln Center tents on Monday at 8 p.m. — the Collection's original spot on the schedule — because the set for the Marc Jacobs show is already being built at the Lexington Armory.

"Marc and I are extremely sorry for this inconvenience. We just want to have the best show possible and show all the product that our design team has been working on so hard for the last six months. We completely understand if people have to get on a plane to go to London," Duffy explained. "We're not expecting people to change those plans or other plans just for us. We are live-streaming the show. Still, we recognize the significant inconvenience and are very sorry about the situation."

Later the brand tweeted, "Sorry everyone, we just want to make it right," before tweeting a formal apology note.