Marc Jacobs in Disconnect Movie Trailer | Video
Marc Jacobs to Make Acting Debut Wearing "Dad Jeans"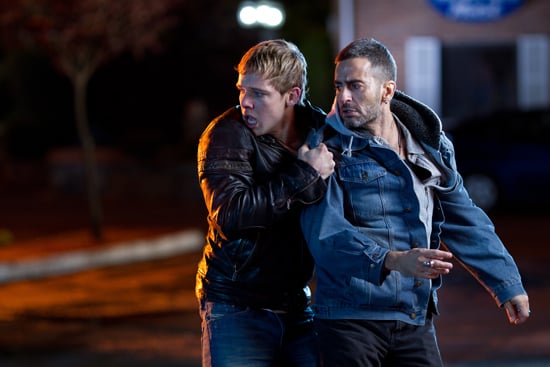 Marc Jacobs is set to make his acting debut in the upcoming movie Disconnect, and the trailer for it has finally reached the Internet.
The film, which will be released in select theaters on April 12, is billed as a "dramatic thriller about ordinary people struggling to connect in today's wired world." Jacobs plays Harvey, a man who manages a home for young adult film stars who work primarily in Internet web chats. "I'm the sort of father of them in the house," Jacobs told Entertainment Weekly, "the Fagan of all these wayward kids who come stay in this house." For the role, he traded in kilts, white shirts, and shoes from Prada for acid-washed denim.
"Nobody would have recognized me at the Dunkin' Donuts in Yonkers in my acid washed jean jacket with a hoodie attached and my dad jeans," he said.
Jacobs stars in the film alongside Alexander Skarsgard, Andrea Riseborough, Jason Bateman, Hope Davis, and other actors whose characters' lives intersect through their use of the Internet. A look at the drama in the video below.
Jacobs and actor Max Thieriot in a scene from the film. Photo courtesy of LD Entertainment.