Marc Jacobs Leaving Louis Vuitton Rumors
Here's What Might Happen If Marc Jacobs Leaves Louis Vuitton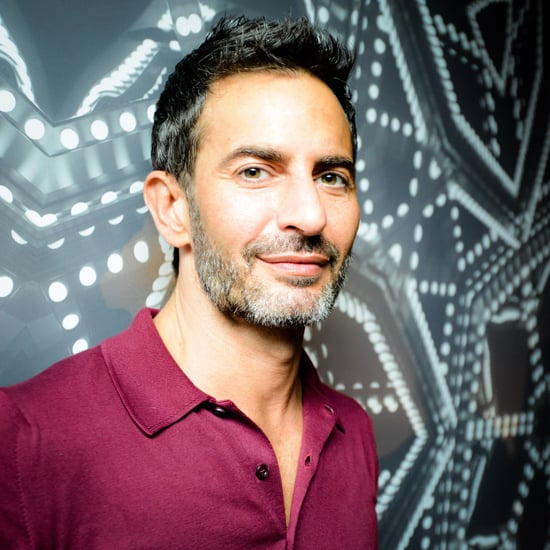 Rumors that Marc Jacobs will leave Louis Vuitton have been abounding for months, but the reason why he might be considering it has only become clear today. Over the weekend, sources said it's possible Jacobs won't renew his contract with the French luxury goods house in order to focus on his own brand — and perhaps to even take it public.
Still, if Jacobs does leave Vuitton, where he's been creative director for the past 16 years, his departure would cause more than a small ripple in the fashion world. After all, Jacobs is a huge talent, and replacing him will be no small feat; his leaving the house would mark the end of an era. Luckily, there's already a frontrunner for the rumored opening. Herein, a rundown of all the rumors about Jacobs leaving Louis Vuitton.
The Backstory
Jacobs has been in the process of renegotiating his contract with Louis Vuitton since early this year. In February, when his colleague Riccardo Tisci — creative director of Givenchy — renewed his contract with LVMH , observers began to question whether Jacobs would renew his. At the WWD CEO Summit, Jacobs told Fern Mallis on stage that he and his business partner Robert Duffy were "discussing renegotiations" with the LVMH board but declined to talk specifics. He also glossed over the topic at one of Fern Mallis's Fashion Talks later in the year.
Sources told WWD that Jacobs's Spring 2014 collection for Vuitton, which is to be shown on Wednesday, might act as his swan song for the brand and reference pieces from his own archive. But it's understood that Jacobs might be asked to design one-off collections going forward, like the Fall 2014 show scheduled for March.
The Replacement
Who could possibly replace a talent like Jacobs? Rumor has it Nicolas Ghesquière, the former creative director of Balenciaga, might be the one to fill Jacobs's shoes. WWD reported today that Ghesquière has had talks with LVMH about potentially taking over the brand, but of course those talks won't take off until a decision has been reached about Jacobs's contract. Since leaving Balenciaga — a Kering company — last November, Ghesquière has reportedly entertained offers from both LVMH and Fast Retailing, the company that is invested in Uniqlo and Theory, among other brands.
The IPO
If Jacobs does leave the company, his departure could pave the way for an initial public offering of stock, which could value the company in the billions. Jacobs and Duffy each own a third of the company, and LVMH owns the remaining shares, meaning all three parties would have to agree to the sale. While LVMH executives are said to be eager to do it, Jacobs and Duffy are "not on board." So whether Jacobs will continue to work with Louis Vuitton or keep his business off the stock market remains to be seen.