Marc Jacobs and Robert Duffy to Win 2013 FGI Superstar Award
Superstars: Marc Jacobs and Robert Duffy Become First Duo to Win FGI's Biggest Award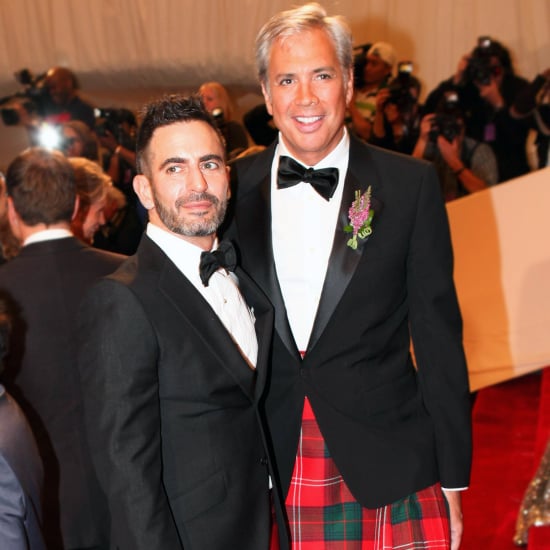 Marc Jacobs and Robert Duffy have accomplished a lot in 30 years working together, but they'll make industry history this Fall when they win the Fashion Group International's Superstar award.
It will be the first time the trophy has been given to a duo instead of an individual designer. Jacobs and Duffy will be in good company: Donatella Versace, Jean Paul Gaultier, and Nicolas Ghesquière have won the award in the past.
So why recognize both men? FGI president Margaret Hays called the duo "a partnership that changed the course of fashion design." She told WWD, "The enduring collaboration of Marc Jacobs and Robert Duffy is the foundation for one of the most influential and successful brands on the planet."
Jacobs has credited working with Duffy — who has been his business partner almost since the beginning of his design career — as the reason he's had so much success.
"We always stood by each other," Jacobs said in a WSJ Magazine profile in 2011. "It's not about what I do and what Robert does. The two of us together are Marc Jacobs. The two of us together are Vuitton. I don't think without him or without me we could achieve all that we've achieved."