Marc by Marc Jacobs Hires Katie Hillier, Luella Bartley
Designers Who Aren't Marc Jacobs Taking Over Marc by Marc Jacobs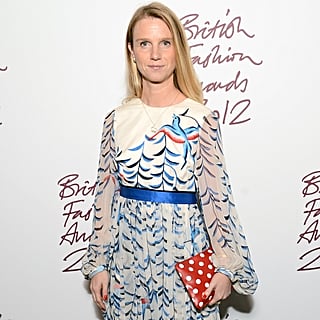 For the first time since Marc by Marc Jacobs was founded in 2000, someone who isn't named Marc Jacobs will be in creative control of the brand.
Jacobs and his business partner, Robert Duffy, announced today that they've hired British designer Katie Hillier as the new creative director of Marc by Marc Jacobs. Hillier, who Duffy told WWD "is allowed to staff the team any way she wants," has in turn hired fellow designer Luella Bartley as design director for women's ready-to-wear.
Hillier had been freelancing for Marc by Marc Jacobs for a decade before joining the team in a full-time capacity, designing everything from watches, jewelry, and handbags. Bartley designed her own line, called Luella, from 1999 to 2009.
Duffy said Jacobs is "still the boss" — he will still be an advisor, but will focus mostly on his mainline and duties with Louis Vuitton — and added that the menswear team will continue to report to its current leader, Karl Aberg. But Duffy also noted that he wanted to shake things up at Marc by Marc Jacobs because things were "getting a little stale."
"We have an issue with the ready-to-wear. I knew it because I pay very close attention to company-owned retail stores and I knew what was happening. We started out really strong in denim, and then we just let it go."
But the company seems confident that some new blood will help turn things around.
"I am very excited to have Katie here in her new role," Jacobs said. "Her creativity and energy inspires me and everybody she works with. She is a great leader. She is a team player and a great friend to Robert and me."
Photo: Katie Hillier at the 2012 British Fashion Awards.