Margherita Missoni Wears Sheer at Milan Fashion Week
Margherita Missoni in a Sheer Tee — Cover Up or Flaunt Away?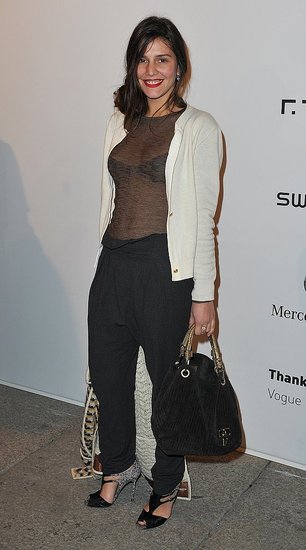 Sheer is a trend that doesn't seem to be going away any time soon, so we might as well embrace it. But, of course, there are degrees to the look. There's subtle sheer with a peek here and there, then there's all-out exposed like Margherita Missoni at Milan Fashion Week. It's a bold look that's hard to pull off, but the Italian beauty does it quite well. What do you think? Should she cover up or flaunt away? If you need tips on pulling off the sheer trend, watch FabSugarTV now!