Mariah Carey Sling | Pictures
Cast Off: Which Sling Is Mariah's Most Glam?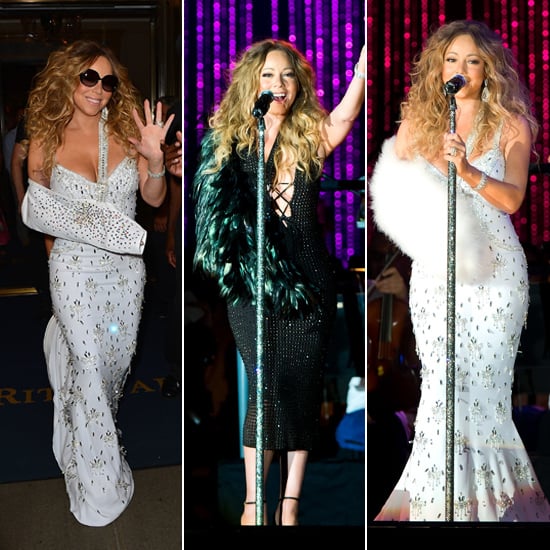 Did you actually expect Mariah Carey to wear a plain, old, ordinary sling? Think again. Not only did the singer choose to glam up her medical accessory while in New York (in town to perform at the Major League Baseball All-Star Charity Concert), the singer took the stage in three distinctively decadent looks while nursing a dislocated shoulder.
To go with a jeweled cocktail dress, she added an equally sparkly cover (which she later swapped for a furry stole-like option), and when belting it out in a lace-up LBD, green feathers gave the songbird wings — well, one wing, at least.
While performing for the crowd, she asked, "We like it?" Not to correct a true diva, but we think the real question is: which do we like best?