Marion Cotillard in Lefranc-Ferrant Jumpsuit at 2010 Cannes Film Festival
Marion Cotillard, Disco Queen: Love It or Hate It?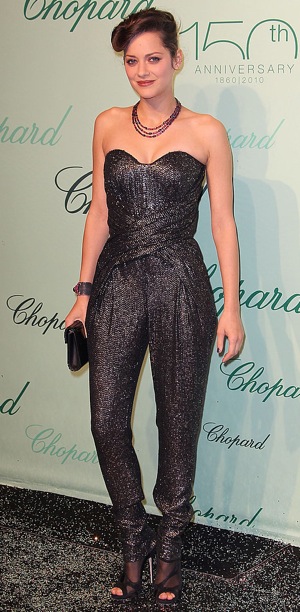 Let's start with the greats: that fantastic triple ruby Chopard necklace, cool cuff, and mesh insert sandals. But all the greats are overshadowed by Marion's Lefranc-Ferrant metallic sequins embroidered jumpsuit. I love a shimmering disco-esque jumpsuit more than most, but it all seems too much, too costumey. Marion has some real fashion talent; something is amiss. I'm handing her over to you to be the judge — love or hate?
Take all of my Love It or Hate It Polls here! Also, don't forget to join my Love It or Hate It? group.