Marion Cotillard in Striped Dior Dress
Marion Cotillard Wears 2 Dresses at Once! Does It Work?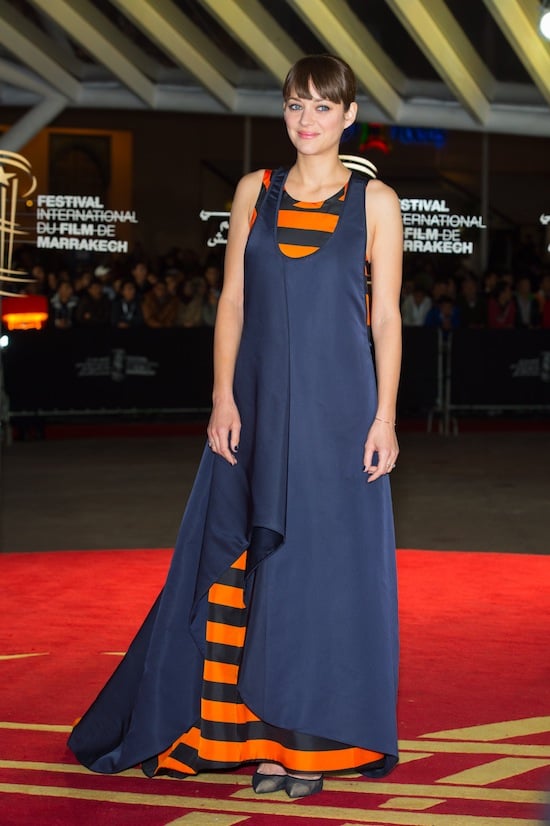 Another day at the Marrakech Film Festival, another Dior look by attendee Marion Cotillard. But while her past looks have been polished couture cocktail dresses and spotted silk gowns, her most recent look is decidedly more relaxed . . . and decidedly, well, more. This striped Dior Haute Couture ensemble is composed of two dresses layered on top of each other — but do you think that the look succeeds in creating a polished yet casual red carpet outfit for Marion? Or are the stripes too much? You decide, right here.