Martha Stewart on Favorite Leggings
Martha Stewart Has a Very Important Message For Vince's Doo-Ri Chung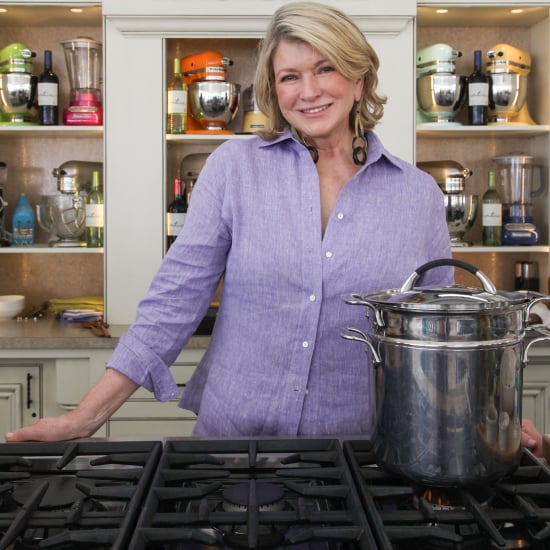 Martha Stewart's love for the California-based brand Vince is well-documented — and Stewart has a message for its new creative director, Doo-Ri Chung.
"I love Vince. These are Vince leggings," Stewart said, swinging one leg from underneath a conference table during an interview at Macy's Herald Square flagship store last week. "These are fantastic. I wear them all the time because, actually, they fit me. I don't have to even try them on in the store. I know that if I buy my size, I will get a fit."
Stewart expressed concern about the departure of Rea Laccone, who oversaw design at Vince, but seemed relieved to learn that her replacement, Chung, is a woman.
"Oh good. I hope she keeps the same sizing," she said before leaning forward into our voice recorder to underscore the point. "Doo-Ri, please keep the same sizes because I don't like fitting rooms."
But Stewart does like J.Crew ("everybody wears everything J.Crew in my office") and "these young guys called Proenza Schouler." She said, "I think their things are very well made, I think they're beautiful, I think they could be a really big, important part of the American marketplace. They are not yet, but they are striving to be that. They're not a flash in the pan."
And neither, certainly, is Stewart, who's been too busy "designing things for the home and for living" to make a push into fashion. But that doesn't mean it won't happen someday. "I don't rule out anything like that, like entering fashion, because I would like to," she said. "I think I could design."
Source: Alexander Porter/BFAnyc.com