Mathieu Mirano Designing For Lady Gaga Interview
Meet Lady Gaga's New Guy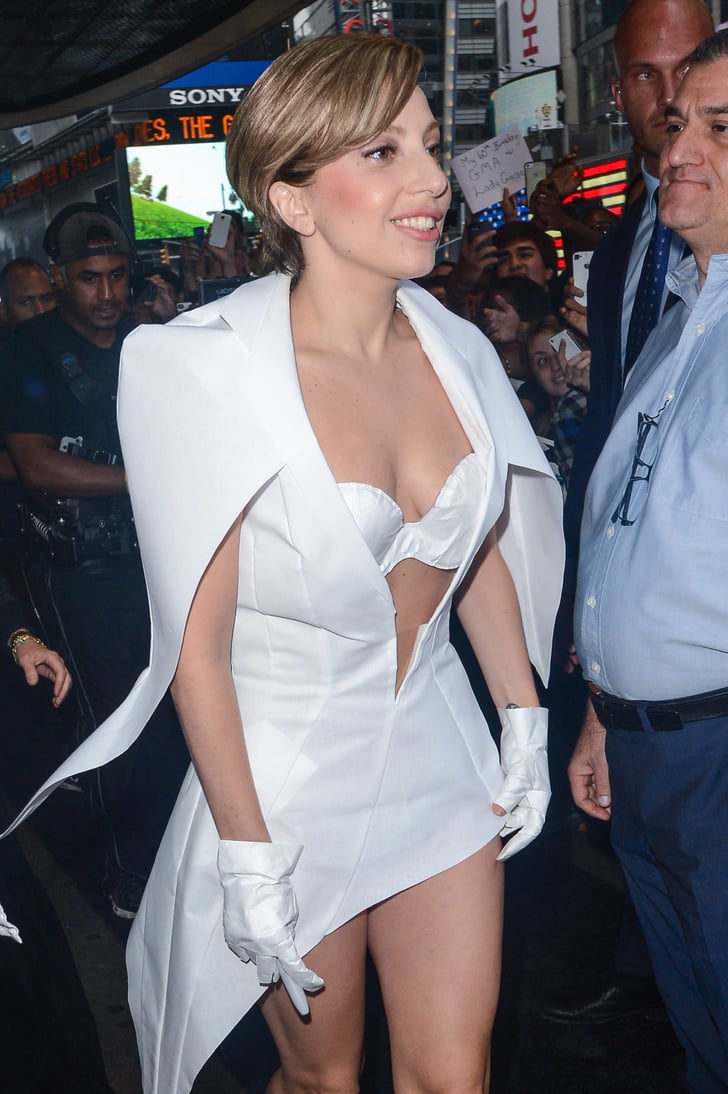 In the spirit of full disclosure, we've had a bit of a fashion crush on Mathieu Mirano for awhile now. Young and brilliant, the Long Island native has churned out a few seasons of clothes that are wearable yet fanciful and comfortable residing on the upper end of the luxury spectrum. When we heard he'd designed the above paper outfit Lady Gaga wore to premiere "Applause" on Good Morning America, we cheered, marking it as another milestone in his path to success. Excited to catch up with the designer at his Spring 2014 showing, we chatted fashion and Mother Monster herself.
POPSUGAR: Everything from Spring looks beautiful!
Mathieu Mirano: Thank you! It's almost like a new beginning with this collection because it's the most wearable I've ever done, but it's really important to me right now to be a legitimate business. So it's about making things that are wearable, but still dreamy, you know?
PS: Of course. So spill, how did things come about with Gaga?
MM: They contacted me and said, "We want you to come into the office." I came in, and they were like, "You know what? We want you to do some projects with us."
PS: How had they heard about you?
MM: Just from showing at Fashion Week.
PS: Did the entire thing blow your mind?
MM: It did. I was standing on the corner after and I said, "What am I going to do now? My life is a whirlwind right now!" It's good though, and I'm really excited.
PS: Have you actually met Gaga?
MM: No, I'm working with her team [because] she's so busy. Everything she does she has a hand in, though. We'll be on the phone, and we'll say, "This looks good, this is not good, let's go in this direction." She's very hands-on, but she actually lets me be really free with what I'm creating. There are some more projects that we've done and shot that have not yet been released . . .
PS: Can you tell us more?
MM: It's very hush-hush for now, but when it happens, I'll let you know more!
PS: Understood. We also heard you created some of the looks for the "Applause" video? What did you do?
MM: It was the harness with the archival John Galliano, when she's doing the runway part at the end. I cried when I saw it. Because with that gown . . . I mean, John Galliano? Idol.
PS: Did you know they'd been styled together?
MM: I knew, but I hadn't seen it. When I did, it was like "Oh my god." It was overwhelming.