Mens Fashion Week Trends
What the Floral Menswear Trend Means For You and Your Wardrobe
Lucky magazine is one of our favorite sources for great shopping tips. We're thrilled to share this fabulous story from our friends at Lucky!
If it's always 5:00 somewhere, then it's always Fashion Week somewhere. Although we've just finished the women's resort collections here in New York, the menswear shows are kicking it into high gear in Europe. London, Pitti, Milan and Paris are playing host to menswear editors everywhere as designers unveil their Spring 2014 collections. We like to keep a close eye on what the guys are doing over, there just to keep it fresh.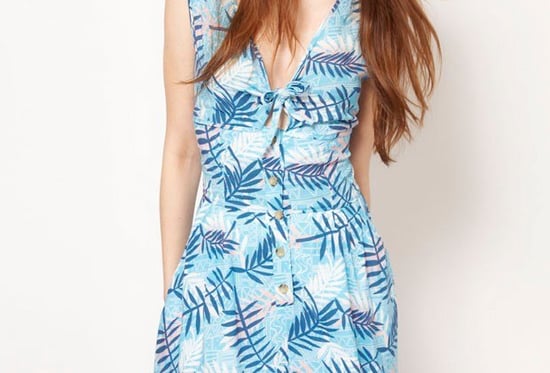 Playsuit, $90.79, b Store for Asos, Asos.com
For Spring 2014, one thing is very clear: the dudes will be wearing florals. All kinds of florals.
Click over to Lucky to see a few of the best looks and shop their womenswear counterparts.
For all the fashion and style from Lucky, check out even more of the magazine's best stories.
In The Lone Ranger, Helena Bonham Carter Sports Corsets — and a Fully Loaded Leg
Battle of the Bondage Dresses: Miley Cyrus vs. Kat Graham