Met Punk Exhibit Information
Were You Among Punk's 442,350?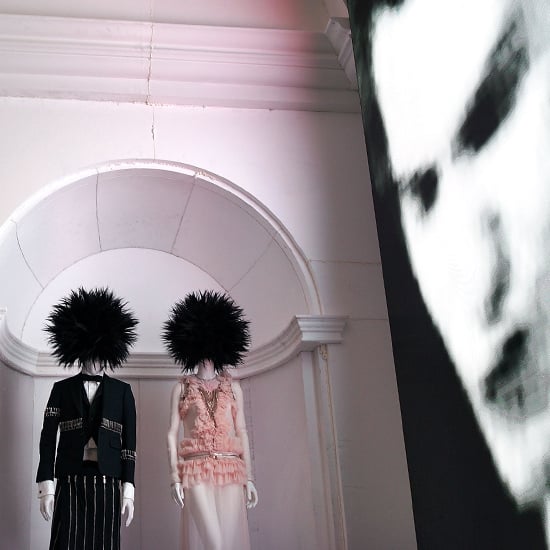 If you didn't make it to the Metropolitan Museum of Art's Punk: Chaos to Couture exhibit before it closed on Wednesday, consider yourself in the minority. With 442,350 visitors, this year's offering ranks among the top five in the Costume Institute's past 25 years — Alexander McQueen, superheroes, Jacqueline Kennedy, and Chanel were the topics of the other four hit exhibitions.
With such a stellar turnout, we got to thinking. Let's look at Punk: Chaos to Couture by the numbers, shall we?
1:51 — Duration of our video tour of the gallery (above)
98 — Days the exhibit was open to the public, from May 9 to Aug. 14
50,853 — Number of Instagrams with the hashtag #metgala
5 — Number of toilets in the exhibition's facsimile of CBGB's bathroom
0 — Number of stalls in the exhibition's facsimile of CBGB's bathroom
10 — Amount of safety pins holding together Elizabeth Hurley's infamous Versace dress, which appeared in Punk: Chaos to Couture
7 — Tally of rooms in the show, divided into two themes: one on punk's origins and another on the do-it-yourself aesthetic
13 — Name of Alexander McQueen's famous collection (No. 13, to be precise) in which Shalom Harlow's white gown was doused in acid-green paint and black paint from a Fiat car-sprayer