Metallic Street Style
Look of the Day: Picture Perfect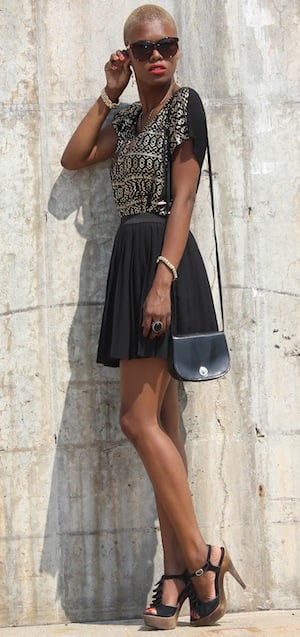 New York Fashion Week has inspired us to dress our sartorial best. The streets are flooded with photographers, and we found a look from dadouchic purveying ultimate street-style cred. Although based in black, her outfit is far from boring, thanks in large part to the gold baroque design on her simply chic t-shirt. A flirty black skirt and sandals complete her breezy yet edgy look, which will be sure to sparkle in the light when running from show to show.
Congrats, dadouchic!
Everyone else, submit your looks, and we might just feature you on FabSugar!