Michael Kors Reveals 16-Year-Old Model Age Limit at Harvard Business School 13th Annual Public Forum 2010-03-23 11:00:22
How Young Is Too Young to Model?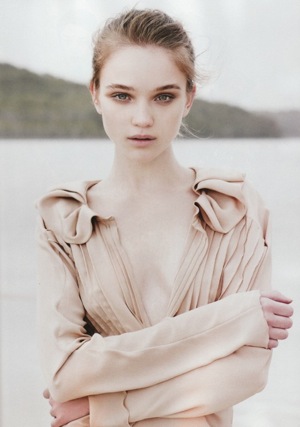 Last night, Anna Wintour, Michael Kors, and Natalia Vodianova attended Harvard's 13th annual Public Forum to participate in a forum titled "Health Matters: Weight and Wellness in the World of Fashion" to discuss the fashion industry's issues with anorexia, bulimia, and other eating disorders. During the forum, Kors declared he will not hire any models under the age of 16. "I think super-young girls used to be the exception,'' Kors said. "There's always been a Twiggy, or a model who is very young. But they were few and far between. Now, they're completely common. That's something I see as a huge problem.''
Natalia Vodianova also spoke up about the pressure of losing weight after giving birth: "After I gave birth I lost a lot of weight, and under the pressure of the industry I realized much later I had an eating disorder. I went to therapy, I'm probably breaking my own boundaries but I recognized I had a problem."
Michael continued, stating, "The age of models really has to become a priority. We need to give these girls a chance to grow up." I think 16 is even too young; I think 18 is a more stable age to be subject to modeling pressures. What do you think?