Michelle Williams in H&M at BAFTA Awards 2012
Michelle Williams's Gorgeous BAFTA Dress Is . . . H&M!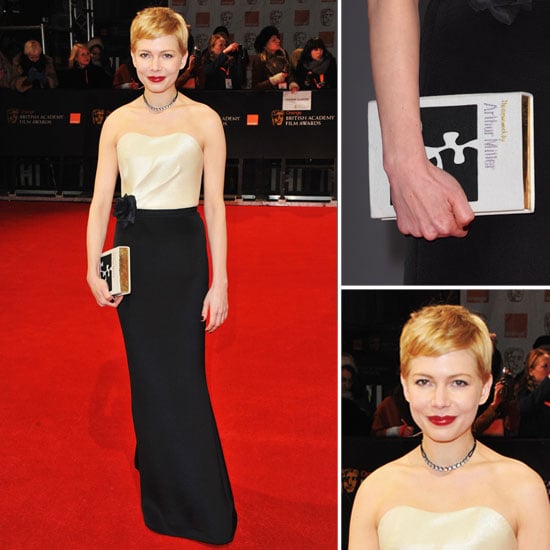 The art of a well-executed surprise never goes unappreciated, and this one is too good not to admire. Case in point: Michelle Williams stunned at the BAFTA awards in a bespoke black-and-ivory H&M gown. Believe it. At first glance we assumed the consummately chic actress had opted for Chanel or Prada, but it looks like we've been treated to something totally new and unexpected. She complemented her strapless, boutonniere-adorned gown with a quirky faux Arthur Miller novel-cum-Olympia Le-Tan clutch and a statement collar necklace. Good news for anyone that can't get enough of this dress: a gold top ($40) and black skirt ($30) inspired by her gown will be available in select H&M stores in April, as part of the launch of the brand's exclusive Conscious collection. While we wait to get out hands on Michelle's sweet, simple evening ensemble, the real question remains — would you have ever guessed that this two-toned number was a custom H&M creation?