Michelle Williams Louis Vuitton Ad Campaign | Pictures
Michelle Williams Stars in Louis Vuitton's Newest Ad Campaign
Michelle Williams's latest starring role comes to us courtesy of Louis Vuitton, which cast the award-winning actress in its new handbag campaign.
Williams wears the lace slip dresses and coats from Marc Jacobs's Fall 2013 collection in the ads, but the images — shot by photographer Peter Lindbergh — are actually meant to advertise two Louis Vuitton handbags. The shots the brand released today feature its new W bag and are set to make their debut in the September issues of key fashion magazines. Another set of images featuring the Capucines bag will be out in October.
The house said in a statement that Williams was chosen for her "independent spirit, her passion for her craft, and her choice of daring and challenging roles." In the behind-the-scenes video from the campaign, above, the actress says, "If it's not challenging, why do it? I started working on [My Week With Marilyn] a year before we started filming. These things require your muscle memory. The more time you put into it, the more naturally it will come."
Williams is certainly no stranger to Vuitton — she wore one of the brand's gowns to the 2012 Academy Awards, where she earned a best actress nomination for My Week With Marilyn.
Below, a full look at Williams's new ads for Louis Vuitton.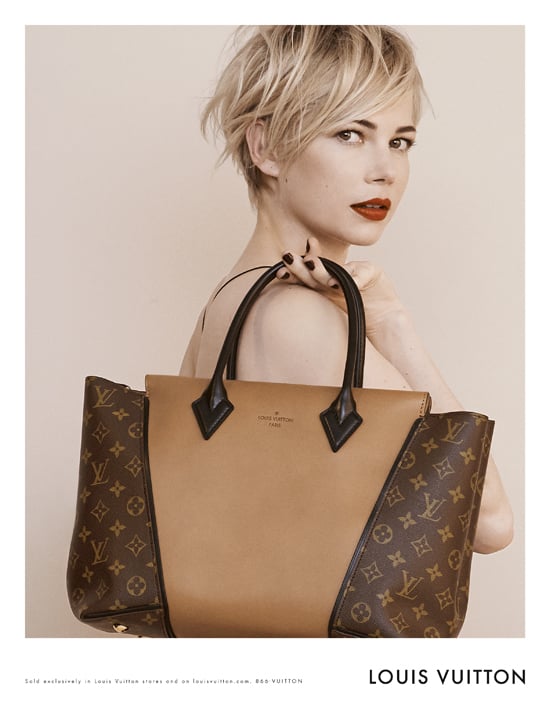 Photo courtesy of Louis Vuitton