Michelle Williams in Louis Vuitton Black Dress
Back-to-Back Black: Who Worked Louis Vuitton Best?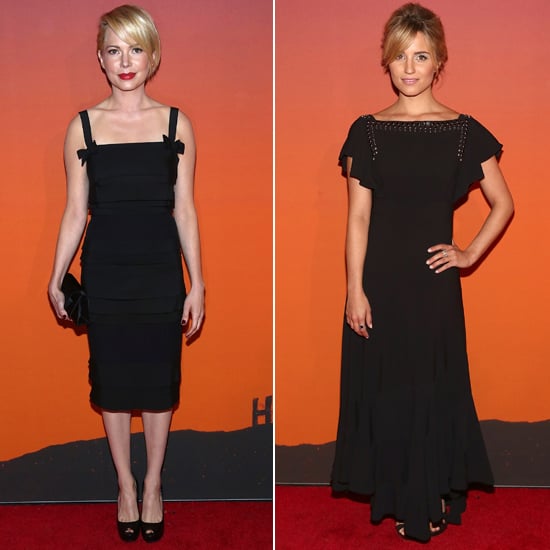 When Louis Vuitton throws a party, the order of the day is nothing short of chic. Michelle Williams and Dianna Agron did their best to oblige in the label's black dresses while attending last night's Whitney Gala. While the face of the label's latest campaign was demure in a bowed cocktail dress, Agron took a tip from Kate Moss in a billowy studded design similar to one the model wore to an earlier event in Tokyo. We know both ladies nailed it, but the real question is: who delivered the best black?