Midnight in Paris Fashion
Shop the Look: Midnight in Paris
Lucky magazine is one of our favorite sources for great shopping tips. We're thrilled to share this fabulous story on getting the look from Midnight in Paris from our friends at Lucky!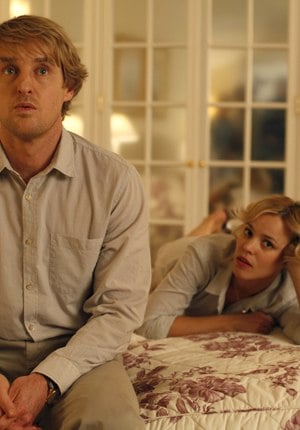 In Woody Allen's Oscar-nominated Midnight in Paris, Owen Wilson plays Gil, a successful screenwriter torn between the past and present. About to marry Inez (played by Rachel McAdams), Gil rethinks his engagement when he's given the opportunity to visit the romanticized Paris of the 1920s. There, he encounters the lovely Adriana (Marion Cotillard) as well as all of the decade's famous artists (Hemingway, Picasso, Stein, Baker, etc.). While switching back and forth from the 1920s to present-day, Gil also meets a museum guide at Musée Rodin (Carla Bruni) and a beautiful antiques dealer (Léa Seydoux) that both share his love and nostalgia for a bygone era.
Costume design and shrewd attention to detail help Allen to create a film seamlessly split between two eras.
Click through the slideshow below to see how you can get the movie's time traveling looks:
In the Present: Inez
In Midnight in Paris, Rachel McAdams plays Inez, a spoiled American who claims to hate everything about French culture even though she clearly borrows her style from the French classics. (And wears Isabel Marant.) Click through to shop the look:
Courtesy of Sony Pictures Classics
Click over to Lucky to see and shop the whole story.
For more fashion and style from Lucky, here are more Lucky stories.
Related Links:
Shop the Look: The Artist
Look for Less: Rachel McAdams
Downton Abbey's Lady Sybil Shows Us Her Dark Side in Dominic Jones' New Campaign