Mila Kunis Red Carpet Style 2011
Mila Kunis Is Your Red-Carpet Queen of the Year!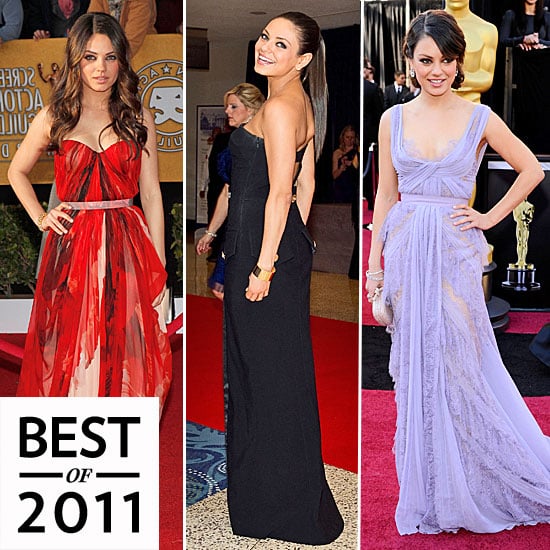 It may just have been the actress's turn in a lilac Elie Saab that sealed her fate as red-carpet queen of the year. The Black Swan star stunned in a bevvy of couture confections all awards season, but ever since we saw Mila Kunis light up the Oscars in the utterly femme creation, she solidified her status as a Hollywood style pro. From the more dramatic Alexander McQueen to the sexier back-strapless Versace, Mila stunned at press appearances and film premieres all year long, and proved she's got the style chops to rival — and beat — red-carpet favorites like Anne Hathaway and Michelle Williams.