Miley Cyrus in Proenza Schouler at Paranoia Premiere
It's Signature Miley on the Red Carpet — Do You Like?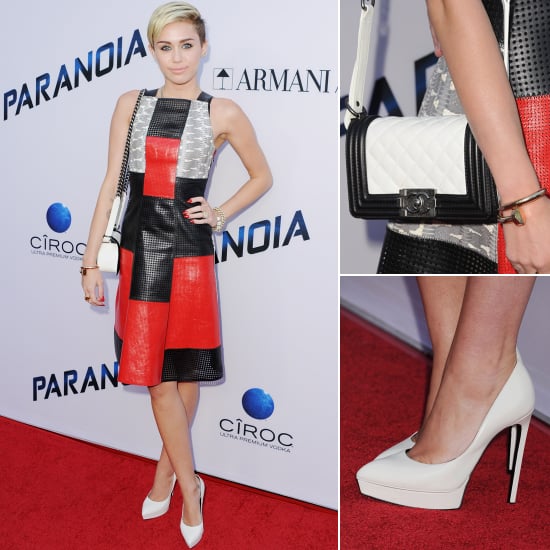 For her first appearance since June 2012 with maybe-fiancé Liam Hemsworth, Miley Cyrus picked her signature color combo: red, white, and black. The singer donned a patchwork Proenza Schouler dress accessorized with a Chanel bag, Cartier nail bracelet, and white pumps. By now we've seen this look from Miley a time or two — do you like it or would you rather she switch things up? Vote below, and let us know!