Mindy Kaling in Blue Outfit
Is Mindy Kaling Trying to Tell Us Something With Her Outfit?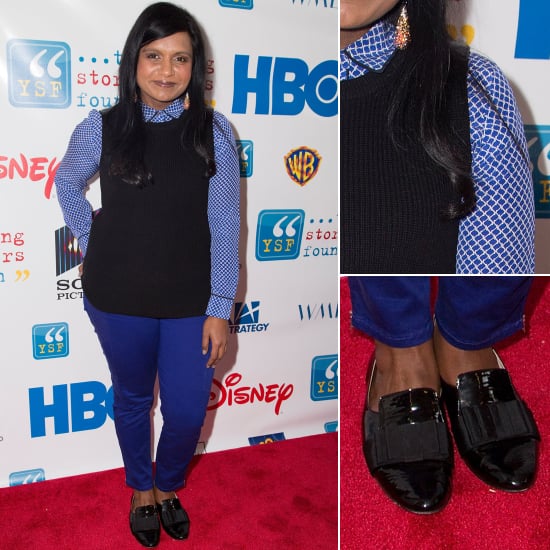 The psychoanalysts in the crowd might wonder if Mindy Kaling's blue-on-blue outfit, anchored with black pieces, was put-together to send us a message . . . is the funny lady feeling not-so cheeky? If her big smile is anything to go off of, we doubt it. Instead, the actress was playing around with a color combo that can scare away lesser folk, but take this as an approval — there's nothing wrong with mixing the shades together.
Get the full scoop on her outfit below.
Mindy wore a black sweater vest over a printed blue button-up and gave her entire look another bright shock with bold blue pants. For shoes, she picked simple black smoking slippers rather than going for something more statement-inclined (a smart bet when you're wearing such a loud bottom). Get a similar look by shopping below.