She's not just the best-dressed doctor on TV, in real life, Mindy Kaling is a die-hard fashion fan [1], and there's no place you'll catch more of the action than her Instagram account [2]. While her busy career has left Mindy little time to keep up with her fashion blog [3] (yes, she totally had a blog!), this is the next best thing.
On the feed, the actress gamely experiments with trends, unabashedly welcomes brights and prints into her closet, and documents her love affair with clothes, bags, and shoes. With each post, Mindy charms us as much with her sense of humor as she does her sense of style. Scroll through to experience the Mindy Kaling effect on your own feed.
She's "So Fashion" – and She Doesn't Even Know It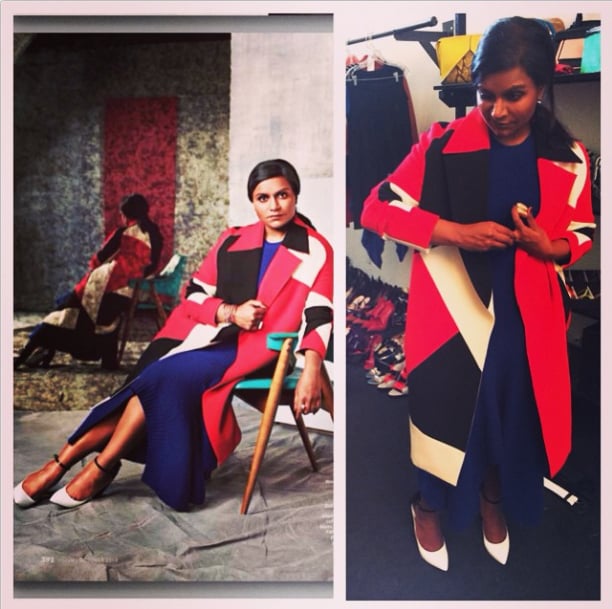 "On the left: me, stylish and unsmiling in the gorgeous new #instylemagazine spread. On the right: me, after the shoot, unable to remove the expensive ring from my swollen fingers #glamorous #thatmagazinelife"
The Brighter, the Better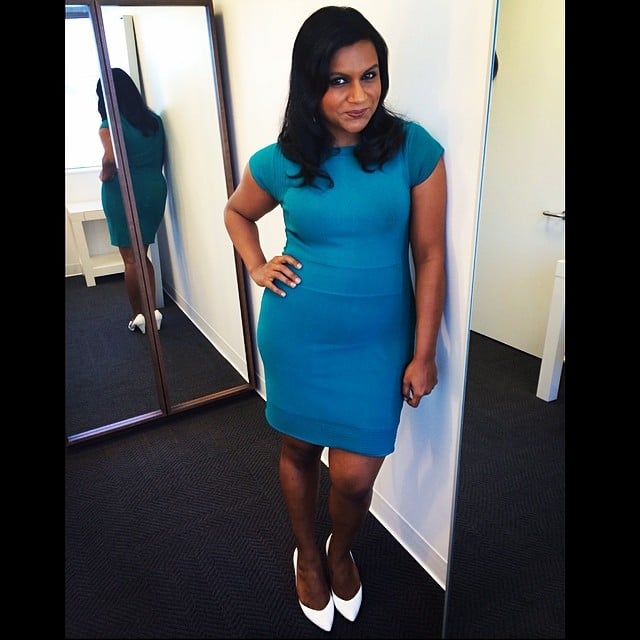 "I did all black in Manhattan and it was so weird and now I'm back in teal, which is my version of 'neutral'."
She Dresses For Herself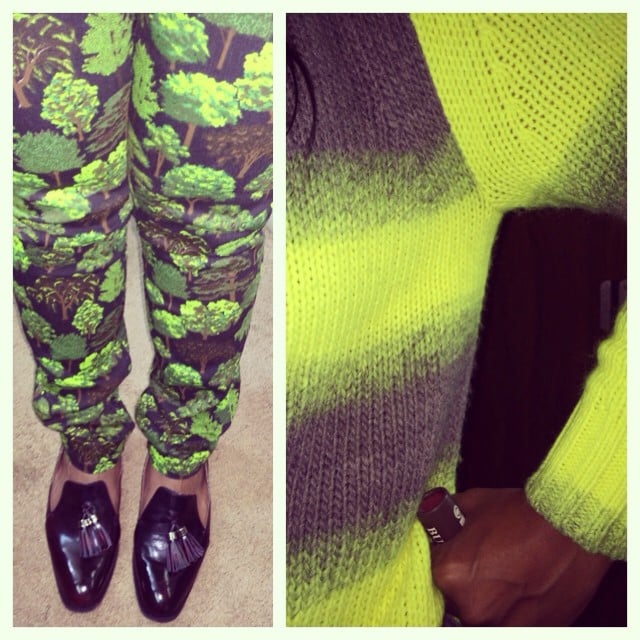 "outfit was pretty divisive today but I f'ing went for it"
She Knows the Power of Accessories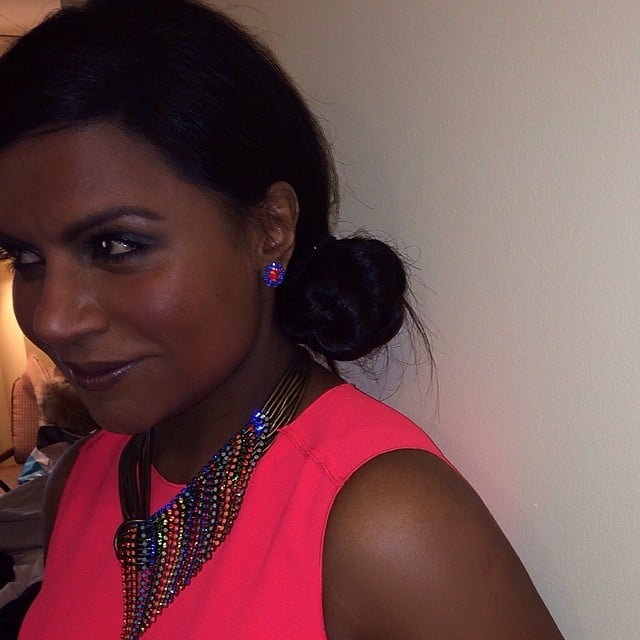 "In Austin I wore the most dazzling @dannijo necklace. I feel naked without earrings so I matched with @tarinatarantino earrings"
She's a Chameleon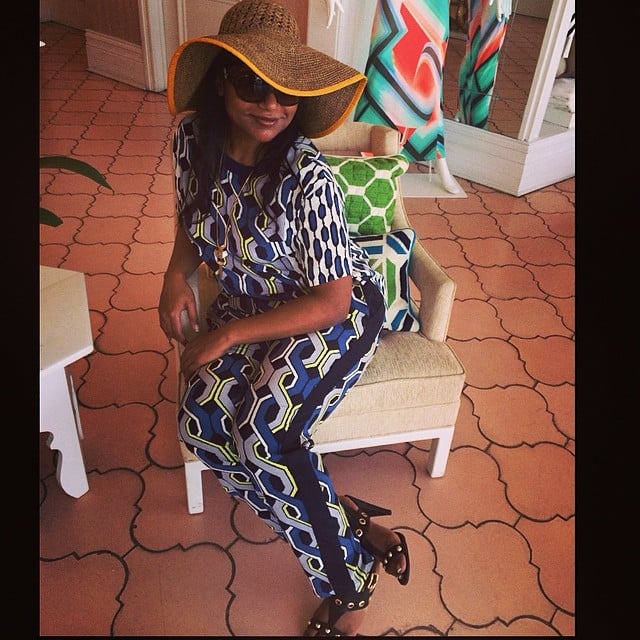 Living the Mindy Lahiri life one minute, "that Palm Springs lifestyle" the next.
She Finds Fashion in Everything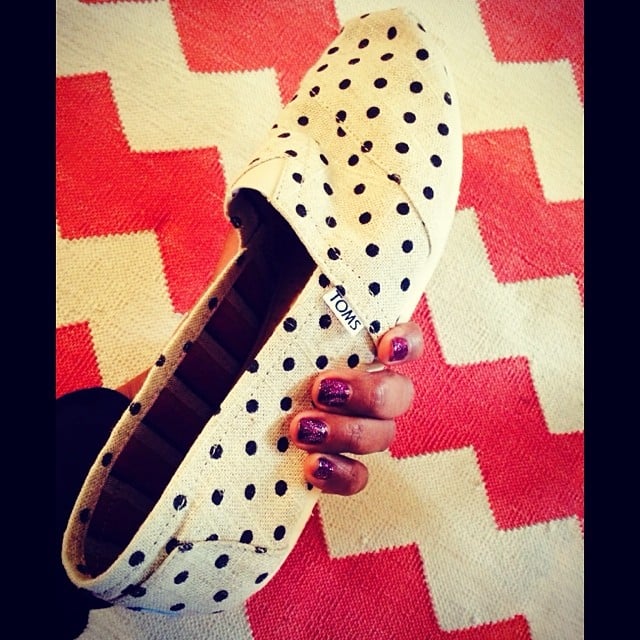 "At whole foods I bought lemon sesame kale and these polka dot Toms"
She Gets Fashion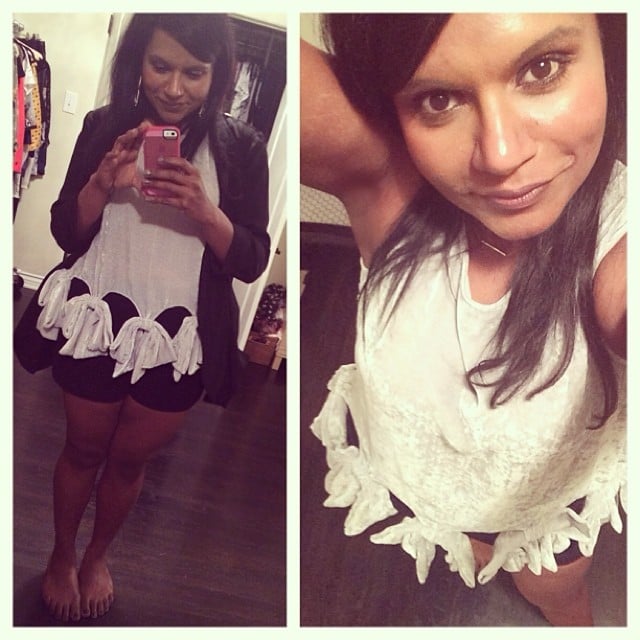 "Favorite controversial party top. Gray crushed velvet Opening Ceremony tassel tank, deemed 'hideous, makes no sense' by immediate family, deemed perfection by me"
She Sets Trends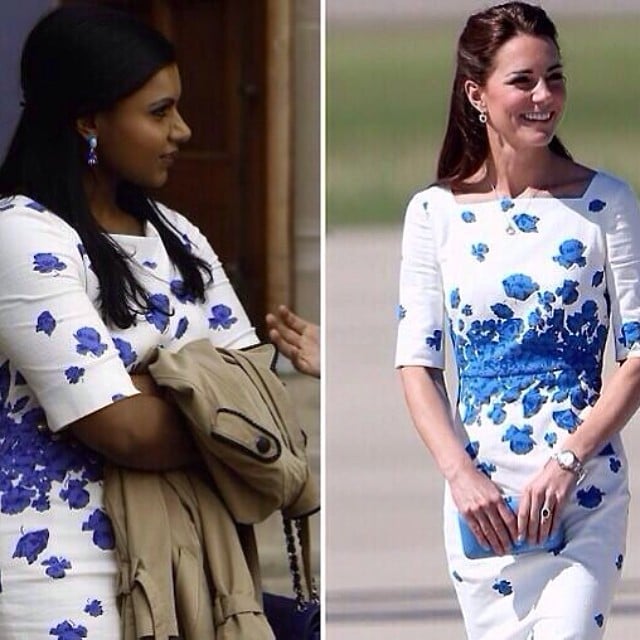 "UHH, Miss Duchess Whoever, I WORE this dress last week! What's next? Kate in my donut print pajama bottoms I mean c'mon"
She's In With the Style Crowd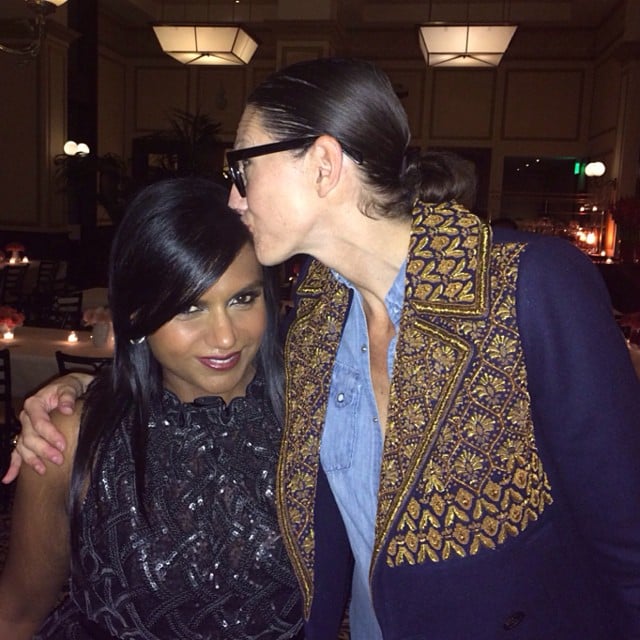 "Dying. A smooch from @jennalyons"
She's a Pro at Borrowing From the Boys
"Channeling JT with some suit and tie action."
She Keeps It Real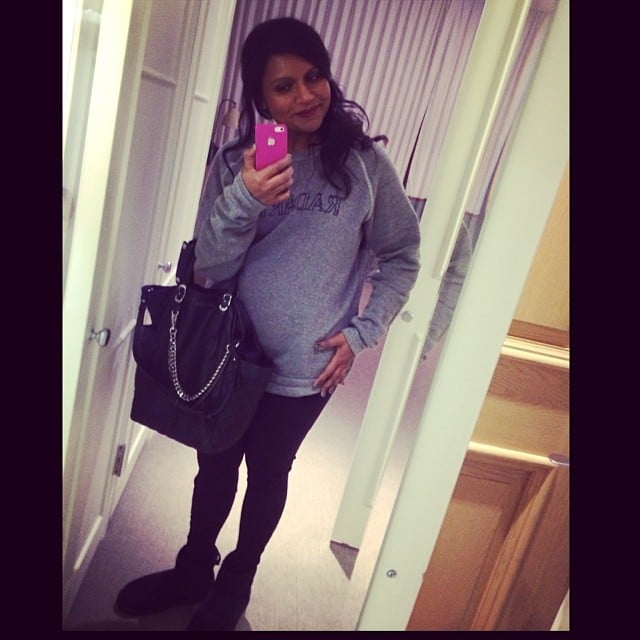 "After a morning, day and evening of press and wearing attractive fashion garments I enjoy a stroll in stretchy pants and uggs. You can't take THE VALLEY OUT OF THIS VALLEY GIRL"
She Totally Gets #ShoePorn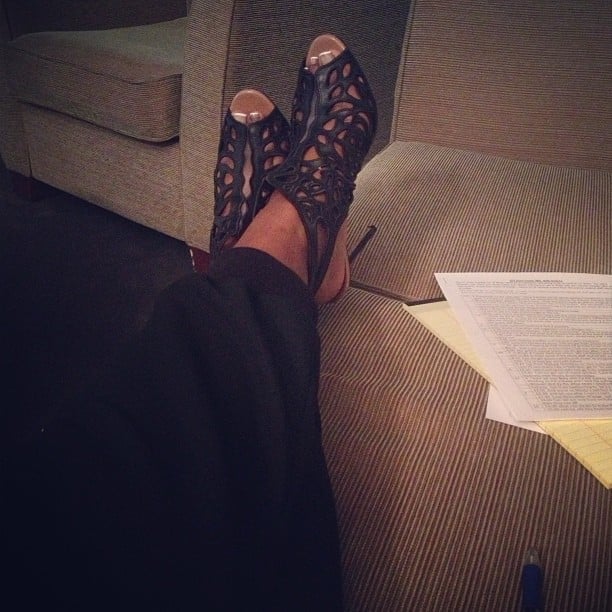 "You gotta edit in Valentino booties or why did u even get into this game?"
She's Never Met a Bright She Didn't Like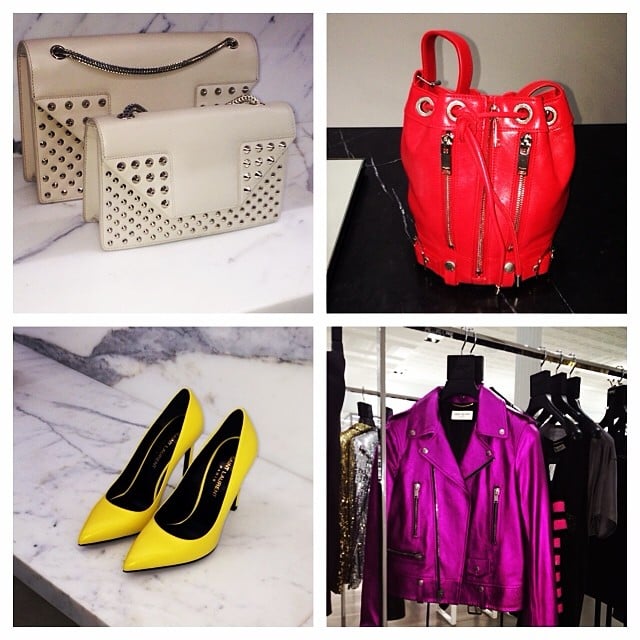 "Losing my sh*t at Saint Laurent. THANK YOU FOR NOT DOING ALL PALE BROWN AND SICKLY PASTELS LIKE EVERYONE ELSE"
She Knows Her Fashion/Pop Culture References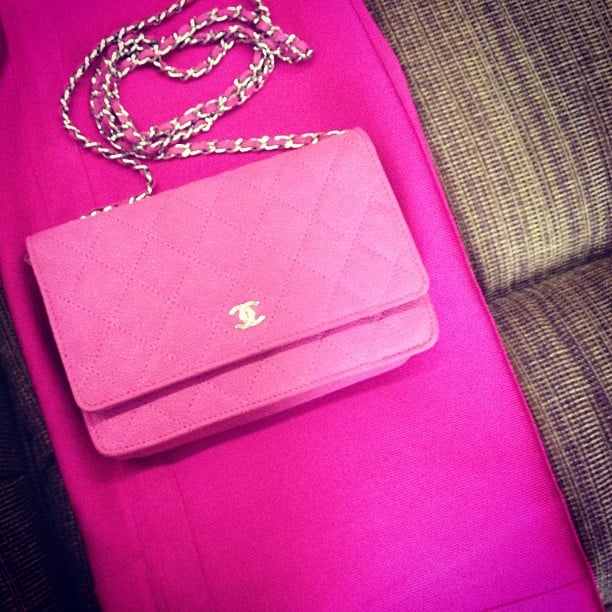 "Mindy Lahiri channels Elle Woods"
She's Willing to Experiment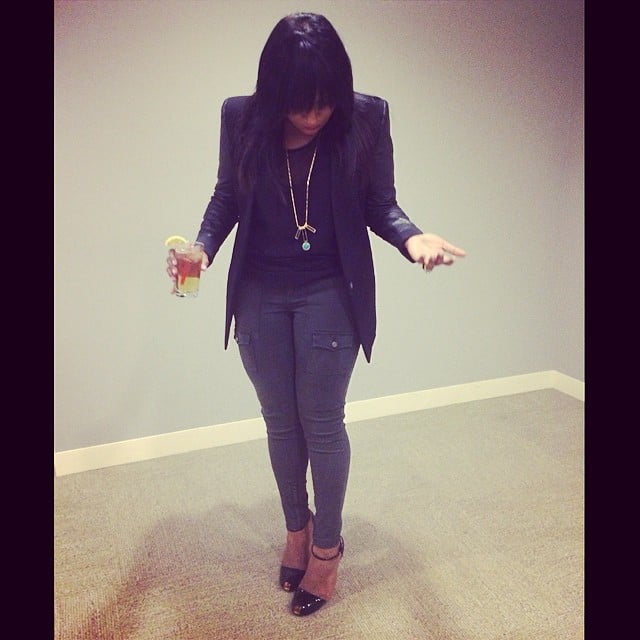 "My look for Chelsea was MTV veejay."
All Black Isn't Her Thing, But She Still Rocks It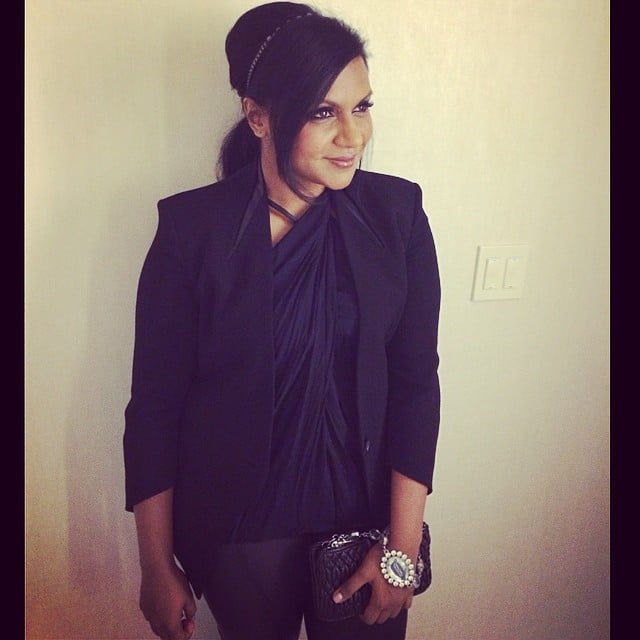 "For me, all-black is out of my comfort zone."
Even Her Loungewear Is Stylish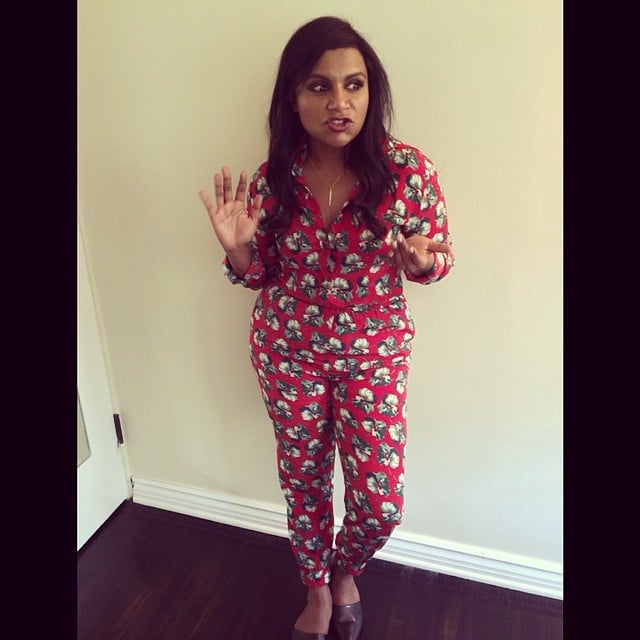 "Fashion pajamas"
Again, She's a Chameleon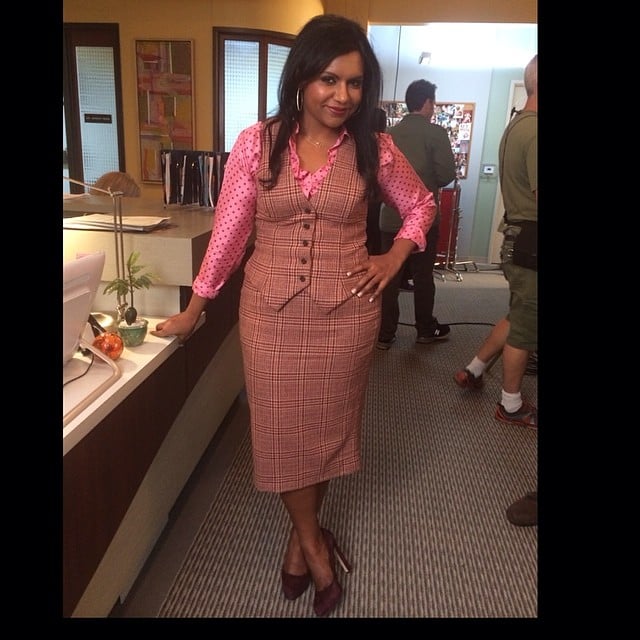 "Our costume designer Sal Perez created and designed this outfit for our season two finale. Channelling Messina in Argo"
Her Sneaker Game Is on Point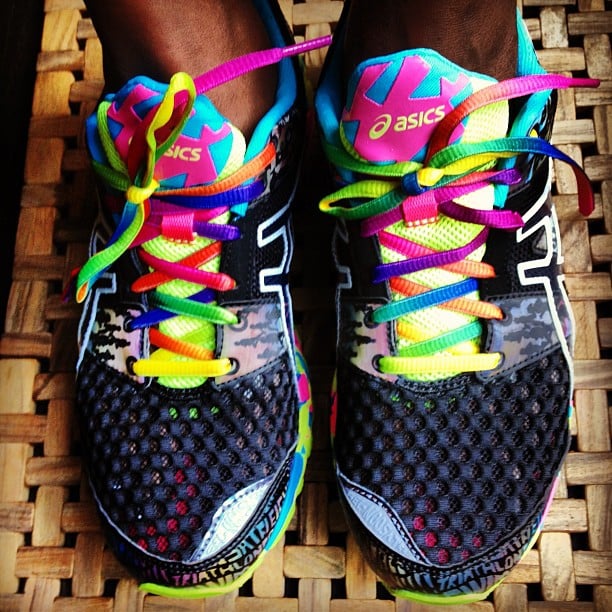 "'mister! what was that cool slow-moving blur that just jogged by me on Wooster street?!' - nyc school kid"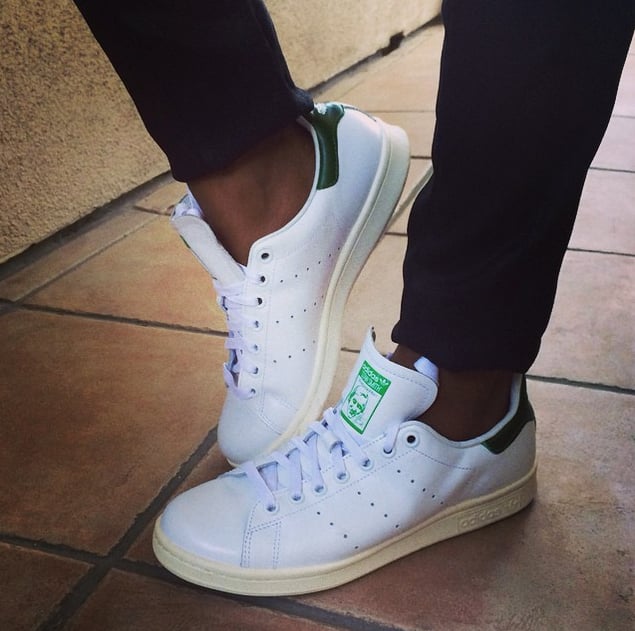 Exhibit B.
We've Got Nothing But Love For Her Accessory Game
"This @edie_parker clutch makes me love love even more. Also reppin my @ldezen ring."
She Knows Just How to Flaunt It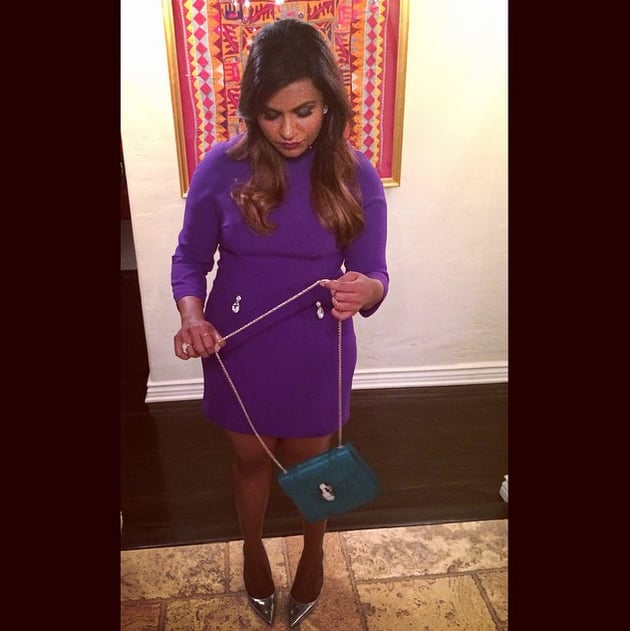 "I asked @soniakharkar 'Is my dress too short?' And she said 'Kind of.' And that's when I knew I was ready to leave the house."
She Knows Really Important Designers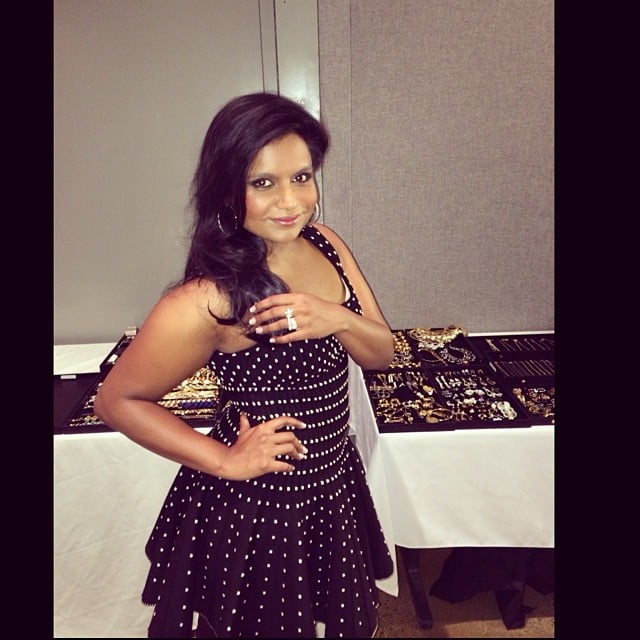 "Closing out my cover shoot in Alaia like a bad b*tch"