Miranda Kerr Best Celebrity Mom Style 2011
Miranda Kerr Is 2011's Most Stylish Celebrity Mom!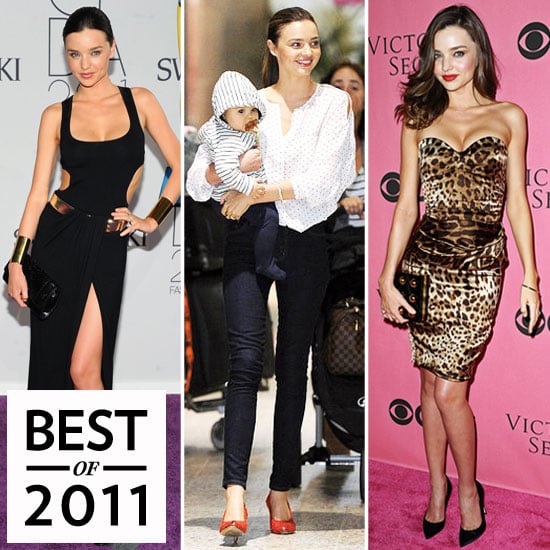 It's official: Miranda Kerr has proven a fierce triple threat — a supermodel at the top of her game, a chic jet-setter, and now, your most stylish celebrity mom. With 44 percent of the vote, Miranda's flawless wardrobe trumped the likes of Gwyneth Paltrow, Jessica Alba, Sarah Jessica Parker, and Katie Holmes. What makes her so cool? She never once sacrificed her effortless style, even as she toted baby Flynn on one arm and a statement bag on the other. Miranda's mix of polished pieces, sexy red-carpet style, and off-duty laid-back essentials made her 2011's standout celebrity mom with styling prowess.