Is Miranda Kerr Leaving Victoria's Secret?
Miranda Kerr Still Working With Victoria's Secret, Set to Walk in Next Runway Show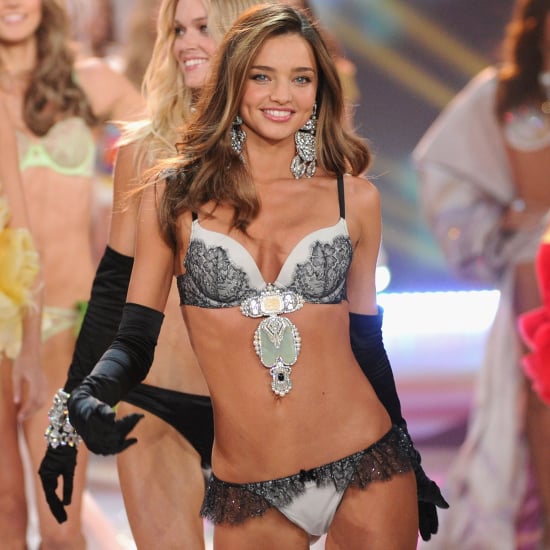 Reports are swirling that Miranda Kerr is no longer a Victoria's Secret Angel, but the company says she's still going to be featured in the brand's next annual fashion show.
According to Us Weekly, the Australian supermodel's three-year contract with the lingerie brand, valued at some $1 million, was not renewed. Sources told the magazine that Kerr was "not a big seller," unlike her colleagues Alessandra Ambrosio and Erin Heatherton.
However, in a statement to POPSUGAR Fashion News, the brand's chief marketing officer, Ed Razek, called Kerr "one of the best models in the history of the business" and "also a consummate professional." He continued to say, "Any rumors to the contrary are simply untrue. While her international commitments have kept her away from us more than we'd like over the past few years, she will always be an Angel to me."
And despite her other commitments — like her skin care brand, Kora — Razek added, "We have no plans to stop working with her. In fact, I've already invited her to walk the runway in this year's fashion show and, happily, she's agreed."
Photo: Kerr walking in the finale of the 2012 Victoria's Secret Fashion Show.