Miranda Kerr Maxi Dress
Miranda and Rosie Have a Supermodel Styling Strategy You Can Totally Steal
As POPSUGAR editors, we independently select and write about stuff we love and think you'll like too. POPSUGAR has affiliate and advertising partnerships so we get revenue from sharing this content and from your purchase.
You don't have to be a supermodel to dress like one. Miranda Kerr and Rosie Huntington-Whiteley both had the right idea when they reached for breezy Summer maxi dresses — and not just to beat the heat. In breathable, lightweight fabric — and with leg-flaunting slits — the maxi dress is just as easy to throw on as your cutoffs and tank tops, but looks that much more chic.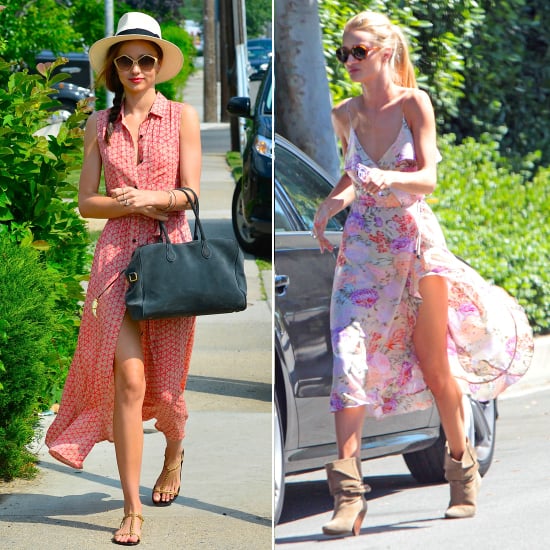 The proof is right here. Both Miranda's shirtdress and Rosie's more feminine maxi offer two takes on the piece that are just as appropriate for a laid-back weekend as they are for a dressier event. To that effect, they're not only a figure-flattering option, they also take the guesswork out of getting dressed. Just add in flat sandals and shades — or even cool-girl ankle boots à la Rosie — for your off-duty days, and dress it up with heels or wedges for an evening out. We told you you'd want to steal this trick. Just shop our picks below to style up your own for any Summer occasion.