Miuccia Prada Talking About the High Cost of Fashion
Miuccia Prada Defends the Cost of High-End Fashion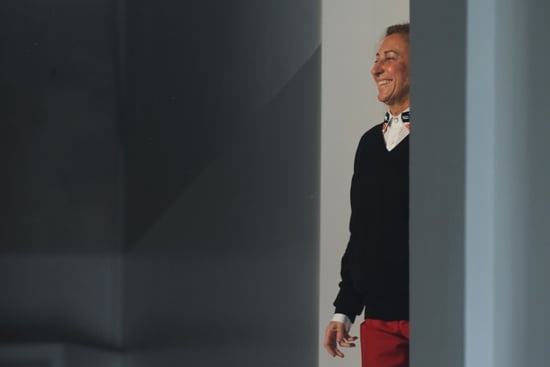 If anyone understands how fashion works, it's Miuccia Prada — and in a new interview, the iconic designer said clothing that's made with the best interests of garment workers at heart is always going to cost a little extra.
"People [who] are intellectual leftists, they say I am expensive and horrible: 'How can you sell clothes at that price?' Simply, it's the cost," Prada said in a wide-ranging Q&A with WWD. "If you pay people to do everything with the right system, things are expensive. And the same people that criticize the [dangerous production environments], when it comes to cost, they like the inexpensive pieces because they think it's more democratic. This is an example of hypocrisy."
Hypocrisy is something of an obsession for Prada at the moment. Her Fall 2013 collection, filled with sumptuous furs and slightly haphazard styling, was a direct contrast to her clean-lined and precise Spring 2013 wares. And while she's happy her company has been doing so well since it went public two years ago, Prada is firmly averse to ecommerce.
"Yes, we don't like it. I don't care. My husband [Prada CEO Patrizio Bertelli] hates it, and we think for luxury it's not right," she said. "It's good in countries that don't have the shop nearby. [Otherwise] the choosing and sending home is too complicated. Personally, I'm not interested."