Moda Operandi Luxury Gift Guide
We Want Every Moda Operandi Gift — but These 8 Will Do!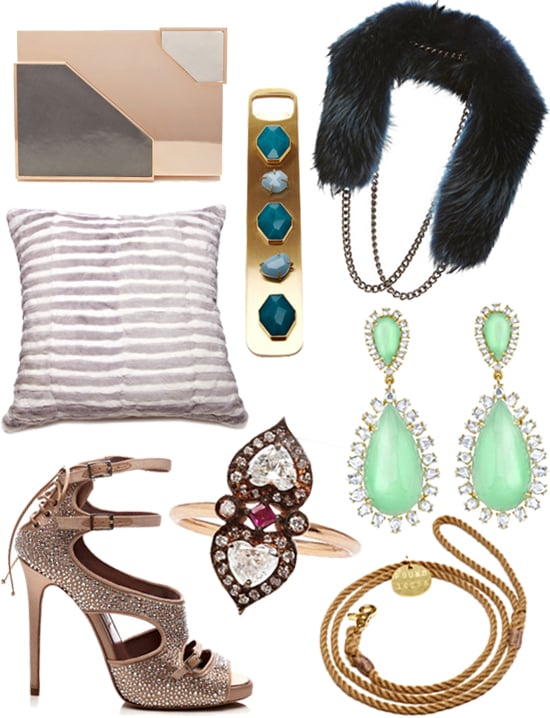 Leave it to Moda Operandi to compile the season's most luxe wish list. The offerings are presented in the retailer's glittering video, which stars a cast of characters dubbed The Mockwells — a family with serious holiday style and taste for luxury.
As the family frolics around a well-dressed table decked with Bronson Van Wyck's gilded dinnerwear, delicious macaroons, and even more delectable jewels, we're treated to a feast of luxuries, including the chicest dog collar (a new use for that House of Lavande necklace) that we've ever seen. With a collection so fabulous, picking favorites would be like singling out a member of The Mockwell clan. Fortunately, we're happy to play favorites with these decadent delights (above). Watch the video to see the season's most covetable wish list and find out how to shop our top finds below!
Shop from top left: