Model Kate Moss to Design Handbags For Longchamp 2010-01-15 14:00:22
Kate Moss, Longchamp's Newest Handbag Designer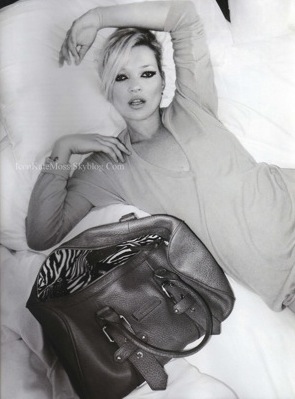 UPDATE: A sneak peek of Kate's Longchamp collection is in February's French Vogue, here's a stunner of Kate with a tan mini duffle, after the jump there's more!
Kate Moss's birthday is tomorrow, but she gave us a sweet surprise today. The multitasker will try her hand at designing Longchamp handbags. Moss has been the brand's advertising muse for the past four years, and she's been working with Longchamp artistic director Sophie Delafontaine on Kate Moss for Longchamp. Look out for them in boutiques and select department stores Feb. 11. I'm guessing Moss will add some edge to Longchamp, and keep an eye on her arm — I'm certain she'll soon be showcasing her latest design endeavor!
For more Kate/Longchamp goodness, read more.