"With French women, you first see the woman, and then you see the clothes," Carine Roitfeld has said when describing the essence of French style [1]. "It's more the way you mix the clothes and how you move, how you open your bag, how you cross your legs — just little things that make a difference."

Roitfeld makes it sound simple, but that perfect mix of irreverence, glamour, sex appeal, and slouch? Easier said than done. "It's the fantasy of the entire world [2] of women, even French women, to be the perfect Parisienne," Le Figaro columnist Bertrand de Saint Vincent told The New York Times.

Elusive, yes, but not impossible. Brigitte Bardot did it. Jane Birkin, too. And while there's no denying the allure of those dames, they're not the only ones. In honor of Bastille Day today, check out 25 totally modern French femmes who somehow embody that certain je nais se quoi to a T.
— Additional reporting by Randy Miller
align=right>
Clémence Poésy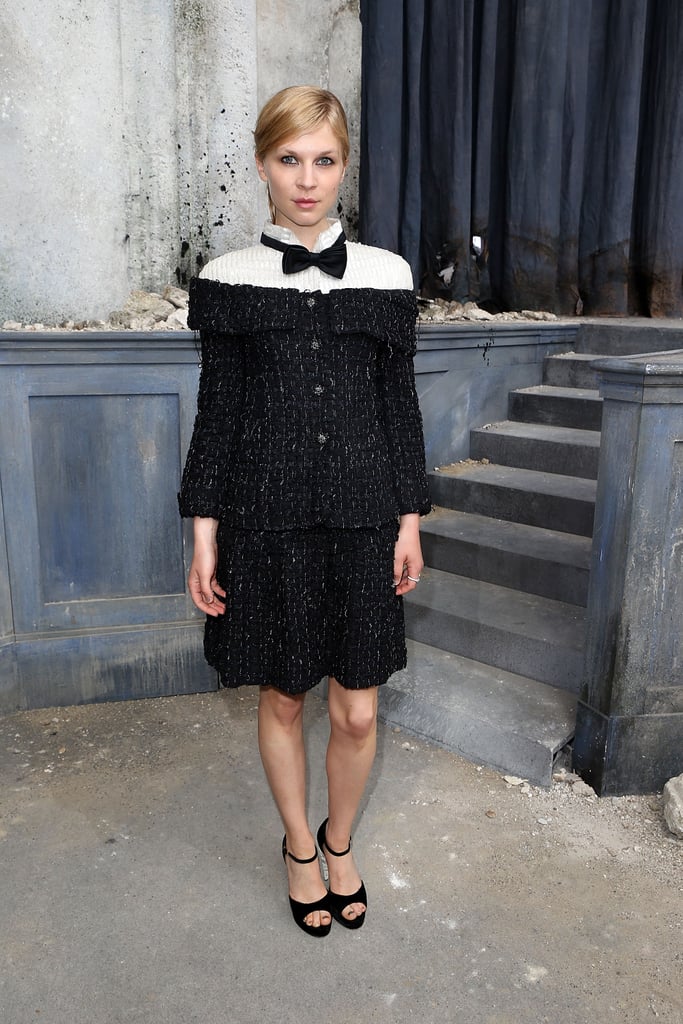 "I've often been told that I'm a bit strange [3]. I hear that pretty regularly, but it is not how I see myself. I feel like I'm extremely normal. I do have a bizarre face that's a bit out of proportion. I guess that's why some people see me as strange," Poésy — who has starred in campaigns for Chloé and G-Star — has said.
Vanessa Paradis
"I don't think that much about fashion [4]. I suppose I like putting together outfits without too much thought and seeing what the outcome is," Vanessa Paradis has said. "About designers, it has to be Karl Lagerfeld. I met him at a show in 2003 and have stayed friends since. What I love about him, apart from being the fantastic designer, is he smells gorgeous all the time!"
Elisa Sednaoui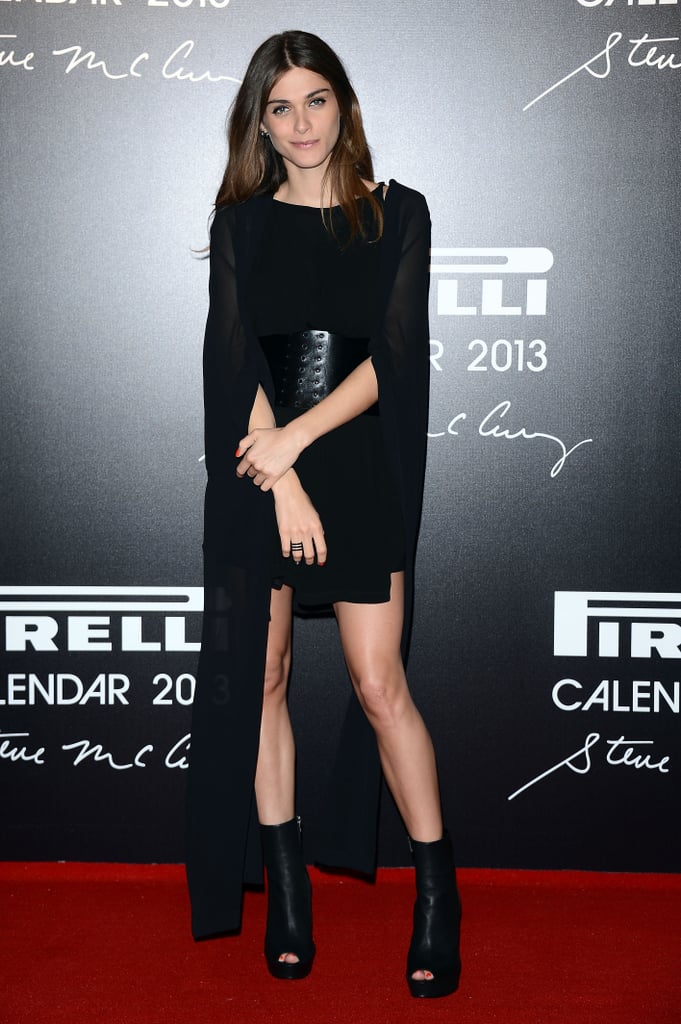 "I like things that are very minimal, and I never wear too many accessories," Sednaoui — who was born in Italy but grew up in Paris (she's part French) — says. Her godfather is Christian Louboutin.
Ana Girardot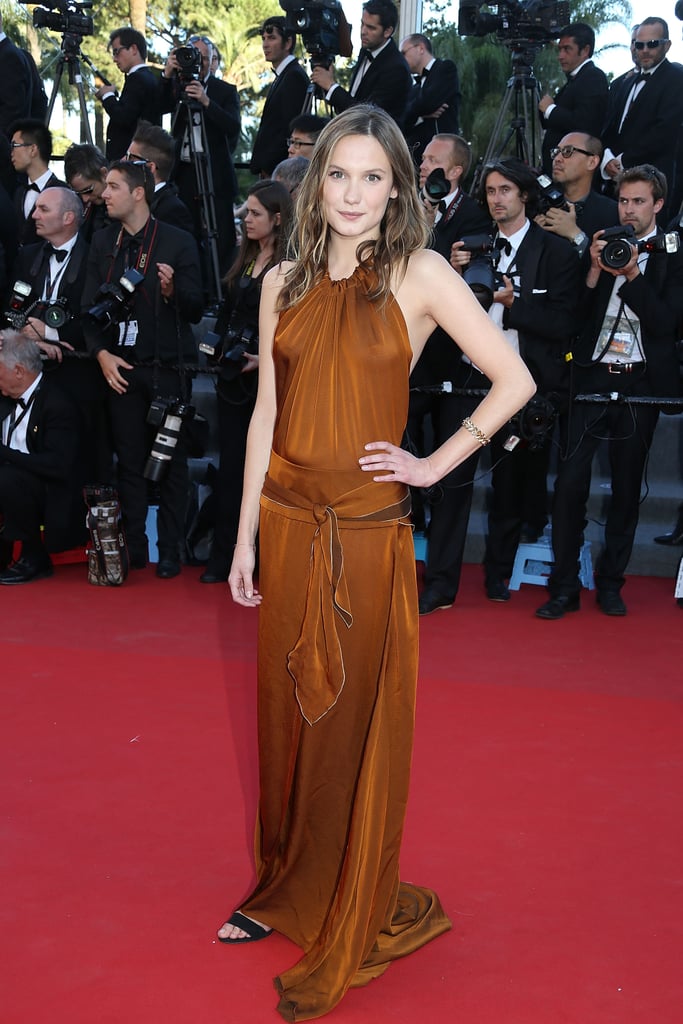 "I like clothes that are not too precious; they need to have durability," the actress says of her style. "I'm really bad at describing my look [5], but I like when I feel really comfortable in my clothes and confident."
Lou Doillon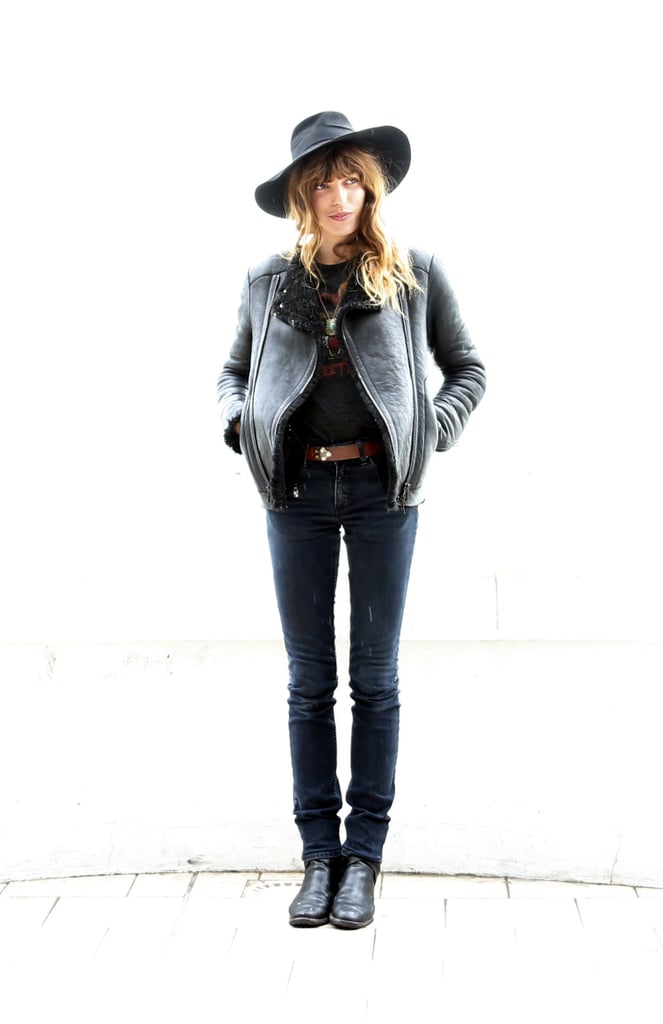 "I'm very lucky that I come from a very, very beautiful family. Everyone was so beautiful, stylish, and serious in our house when I was growing up," explains Doillon, who is the daughter of Jane Birkin. "I shop at flea markets [6] and don't choose clothes based on labels. For ready-to-wear, I do like Ann Demeulemeester, Maison Martin Margiela, and Tsumori Chisato and Christian Lacroix, Jean Paul Gaultier, and John Galliano for haute couture."
Marion Cotillard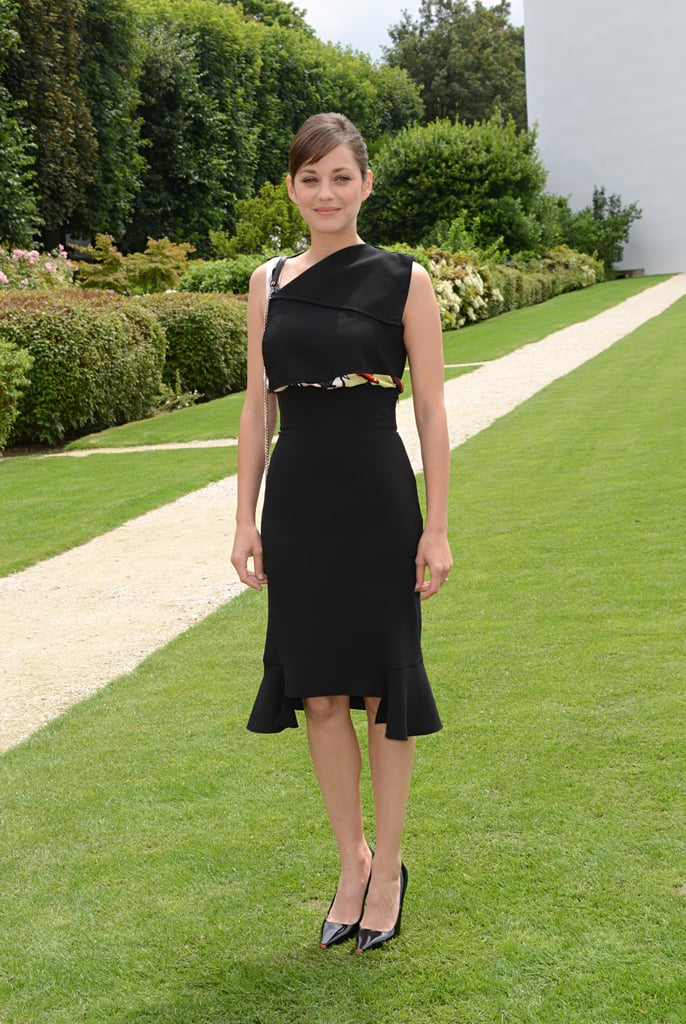 "Marion is beautiful, very talented, and thinks good like a rebel [7]," says David Lynch, who directed the actress in a campaign for Dior [8].
Carine Roitfeld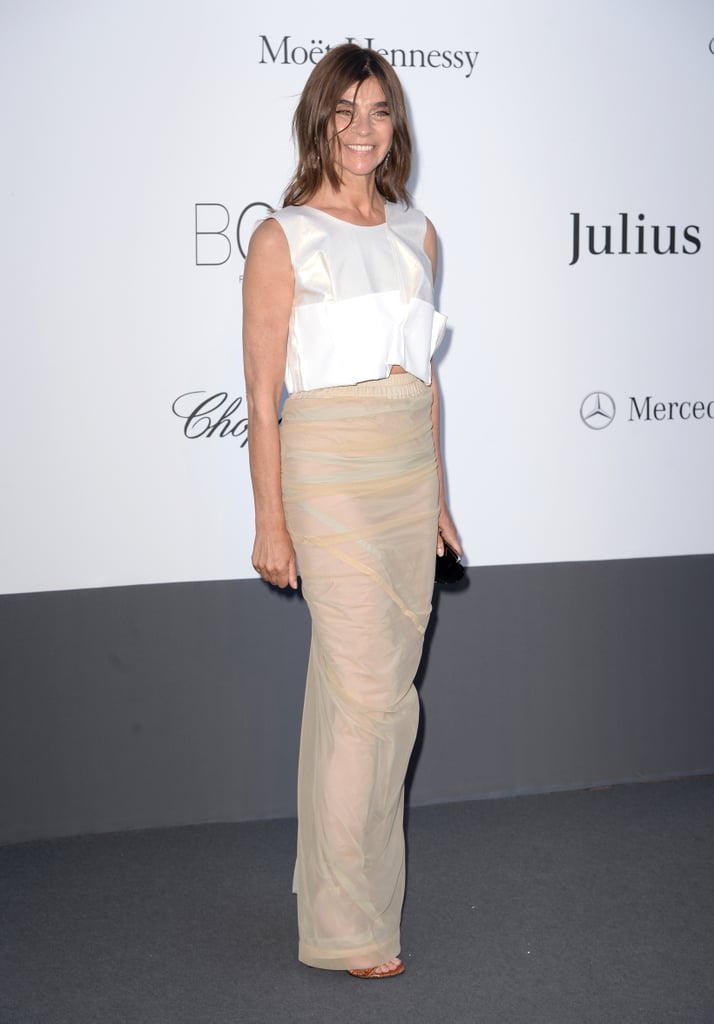 "I was never conscious that I was becoming an icon, or I'm not an icon [9]," Roitfeld has said. "I have a specific look: black eyes, hair in my face, high heels."
Virginie Mouzat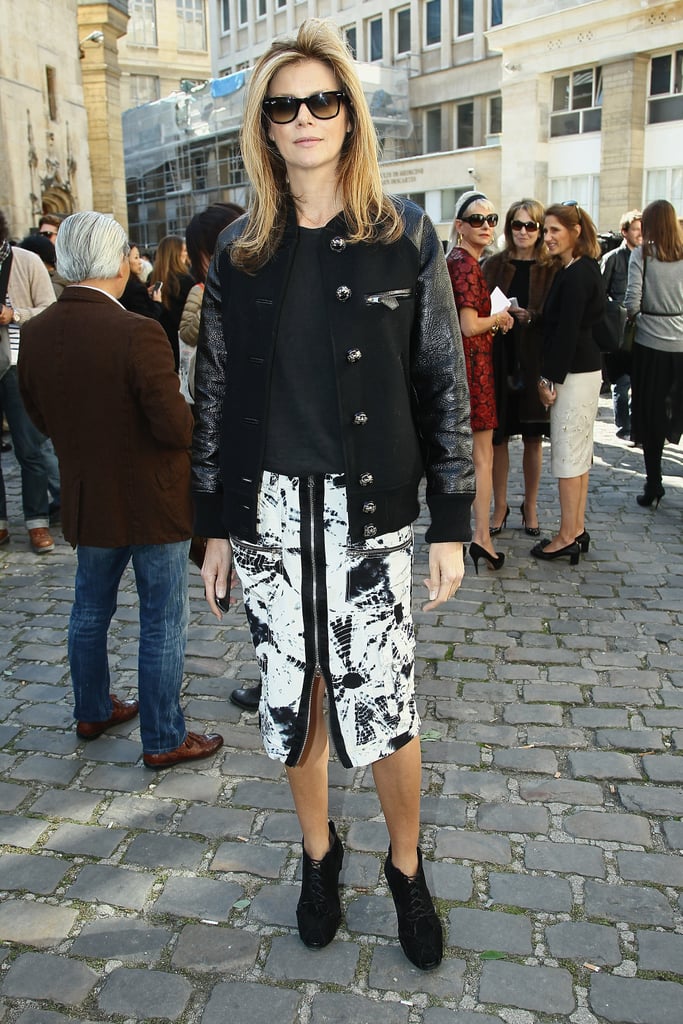 "First and foremost, she is a beautiful woman who exudes intelligence and self-assurance [10]. Her style has always been chic and sexy but not attention-seeking," Amanda Brooks has said of the Le Figaro fashion director's understated style. "Virginie's style is a perfect balance of trends and basics, masculine and feminine, minimal and decorative. You get the feeling that she wears her clothes for years, not just for one season."
Photo: Phil Oh [11]
Bérénice Marlohe
This Bond girl has curves, and she's not afraid to flaunt them! After bursting on the scene for the Skyfall press tour, the Parisian beauty made her mark in sexy plumed, nipped, sheer, and sparkling numbers.
Carla Bruni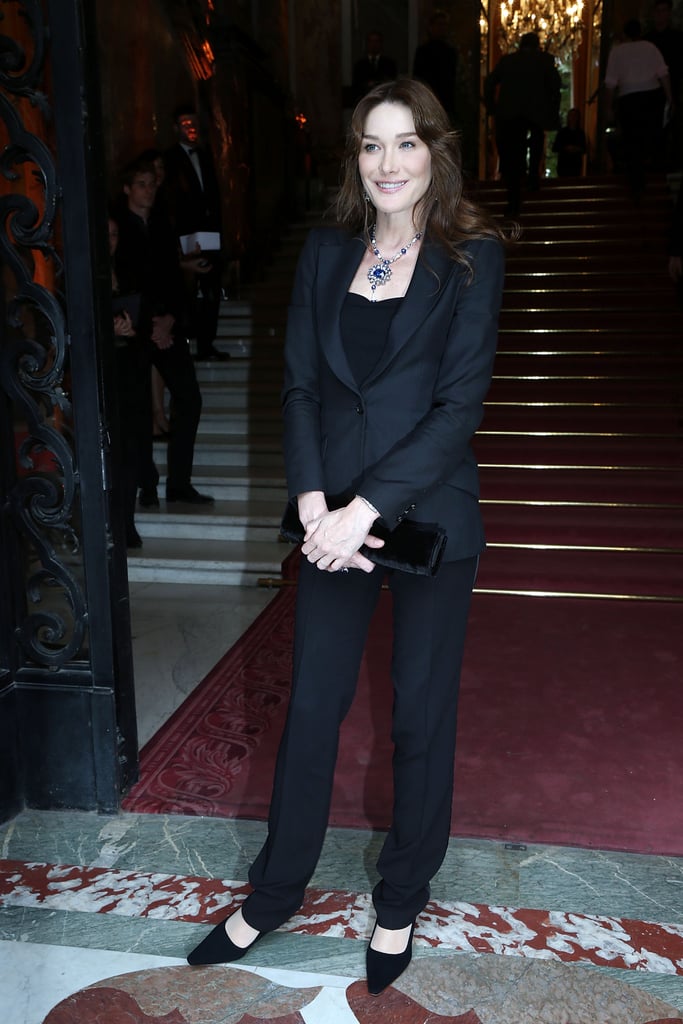 "I'm not at all the androgynous type. When I was young, I admired Jane Birkin and Audrey Hepburn. They are always the icons of us flat-breasted girls, because they are so sexy, even without breasts. When I was 15 years old, I wished I had a Brigitte Bardot body, but at the same time there was something elegant about Audrey Hepburn that Bardot never had. . . . There is something more lasting in being thin and elegant. I admire elegance [12] over ultraflashiness," Bruni says of her style.
"It must be an embarrassment [13] for the wives of other heads of state to see this beautiful creature who can wear anything," Karl Lagerfeld has said about the former model.
Caroline de Maigret
"I don't like to shop [14], and if I do, I go for a beautiful piece that I'm going to carry around for years," the model and music producer says. "A suit definitely suits me better than a dress, a pair of jeans than a skirt. No hairdo and very light makeup; it just doesn't fit my androgynous features."
Julia Restoin Roitfeld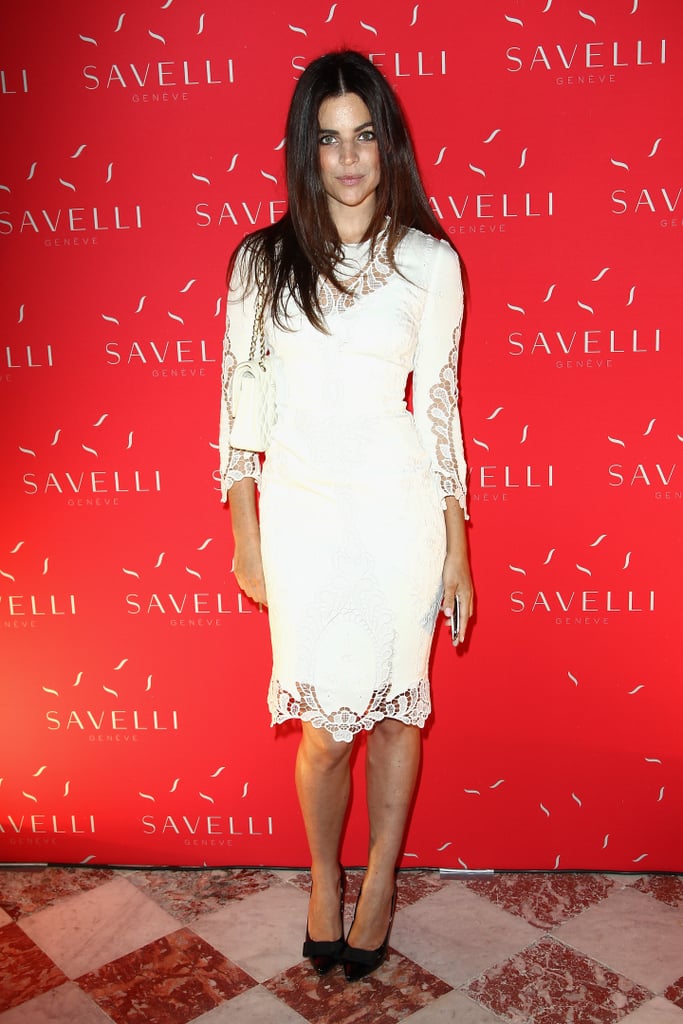 "We have very different styles [15]," Restoin Roitfeld says when comparing herself to her famous mother. "I'm a bit classic and very feminine; she's more daring than I am."
Emmanuelle Alt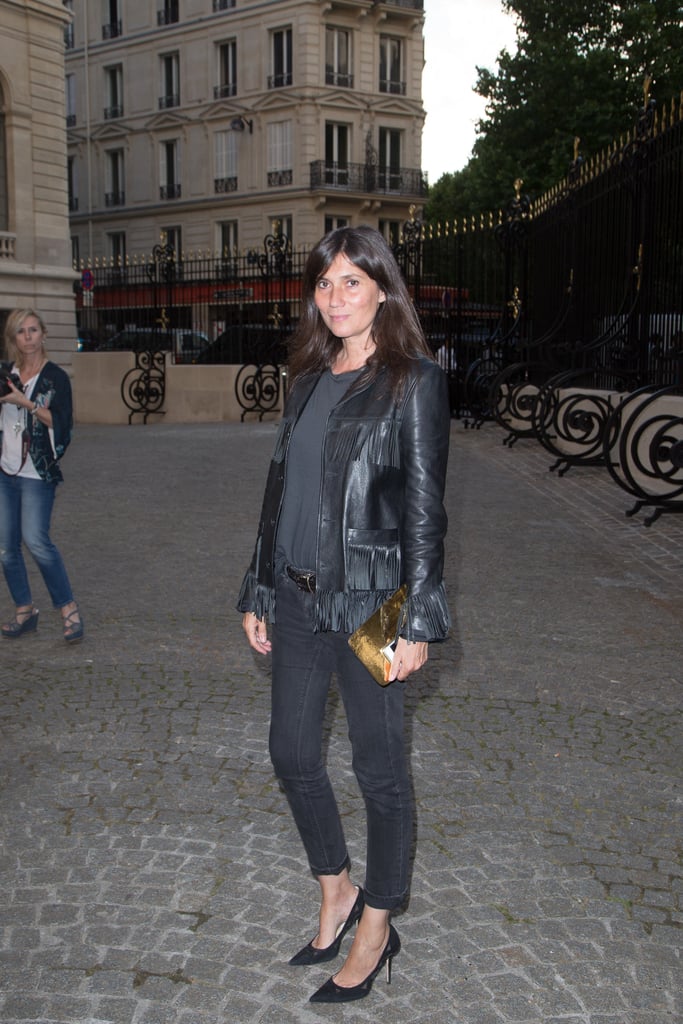 "I don't look after myself. I don't do yoga, Pilates, those things," the Paris Vogue editor in chief has said. "Makeup? I just black my eyes and that's it [16]. My hair? I get it cut on set; I never go to a hairdresser. I'm not sure I'm French."
Charlotte Gainsbourg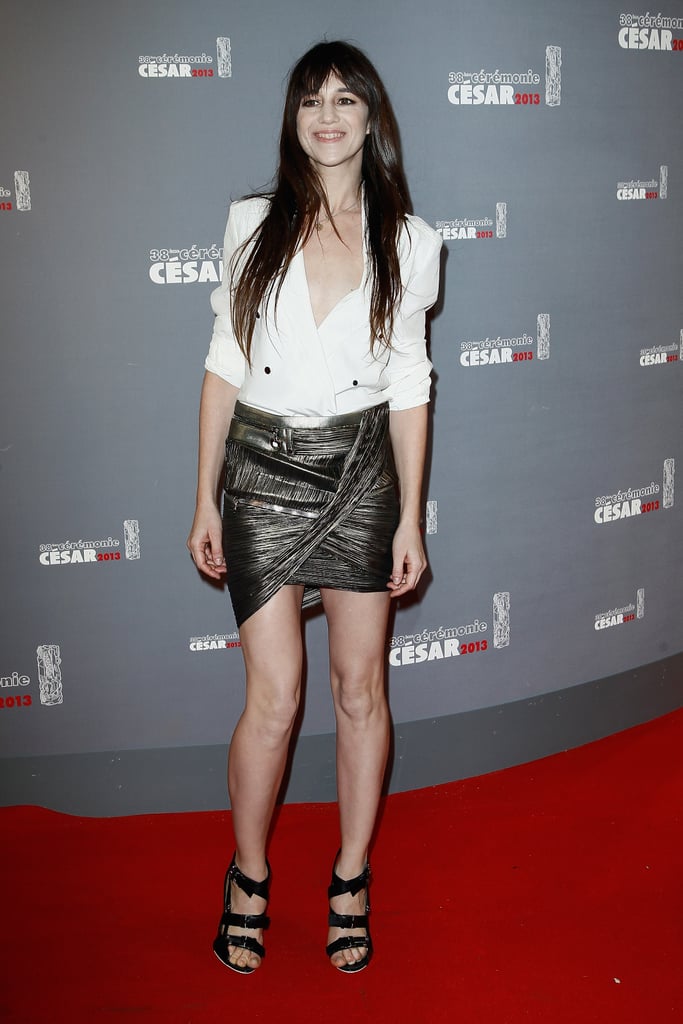 "I don't follow fashion. I don't like fashion shows [17]," says Gainsbourg. "I would love to watch fashion shows without being seen."
Virginie Ledoyen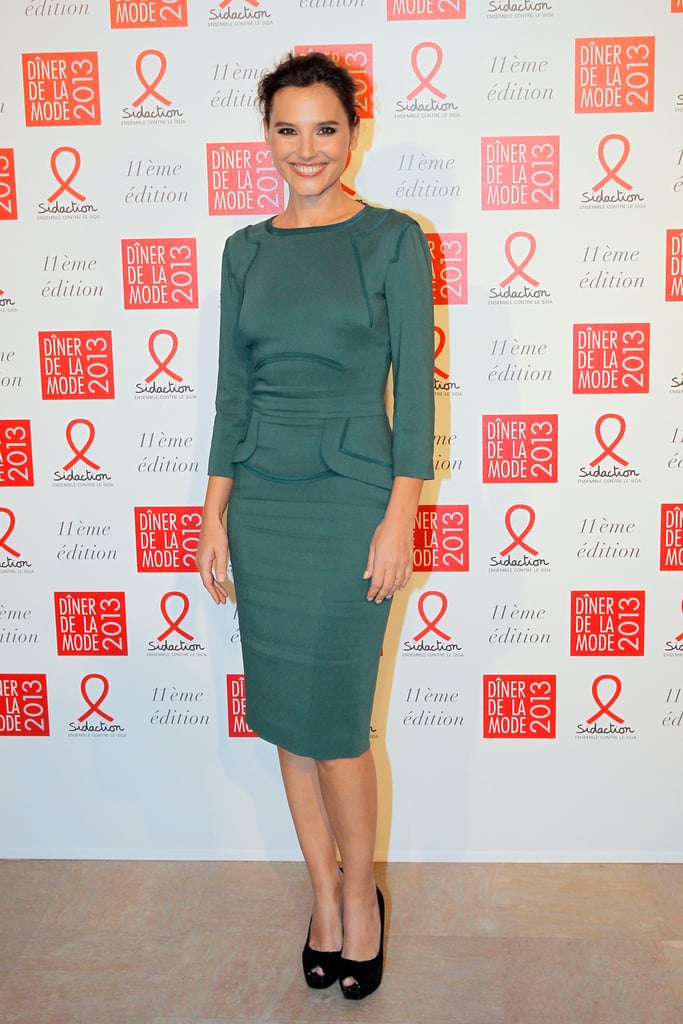 "I'm not Cindy Crawford [18] or Claudia Schiffer. I'm pretty normal-looking [19]," the actress — who appeared in Farewell, My Queen — has said. "I think I can mingle well with girls of my own age. It just means that I'm accessible."
Eva Green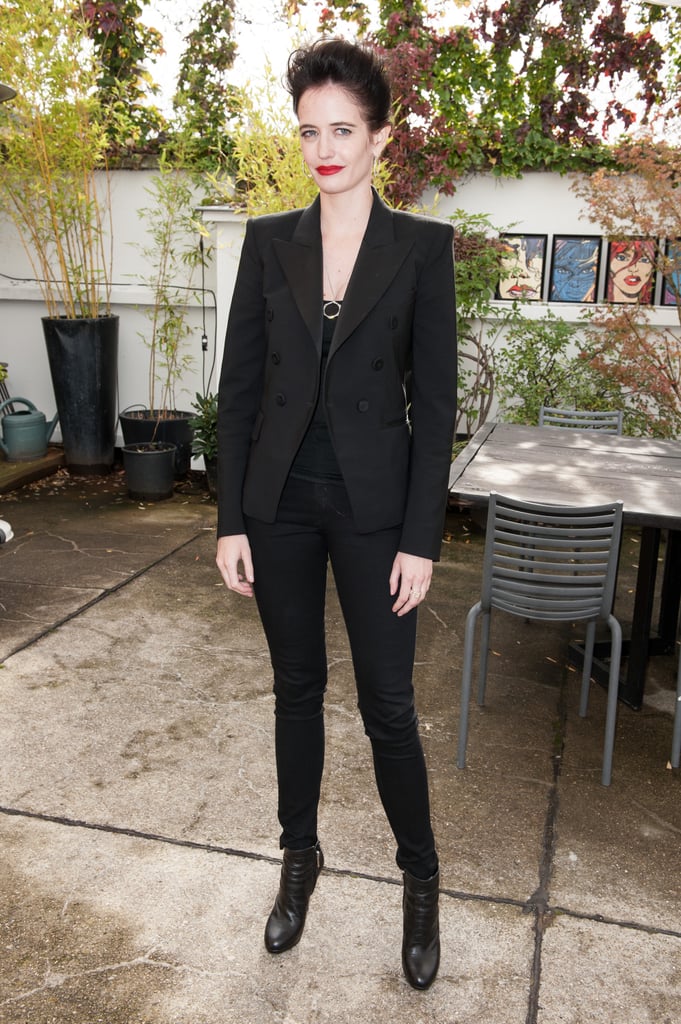 "I like a high neck. And I like naked backs [20]. It seems very sexy," the actress — who recently starred along Johnny Depp [21] in Dark Shadows — has said of her notoriously dramatic aesthetic. "Red carpets are about being a bit theatrical — having fun rather than being too safe. You have to be brave. Fashion is fun."
Inès de la Fressange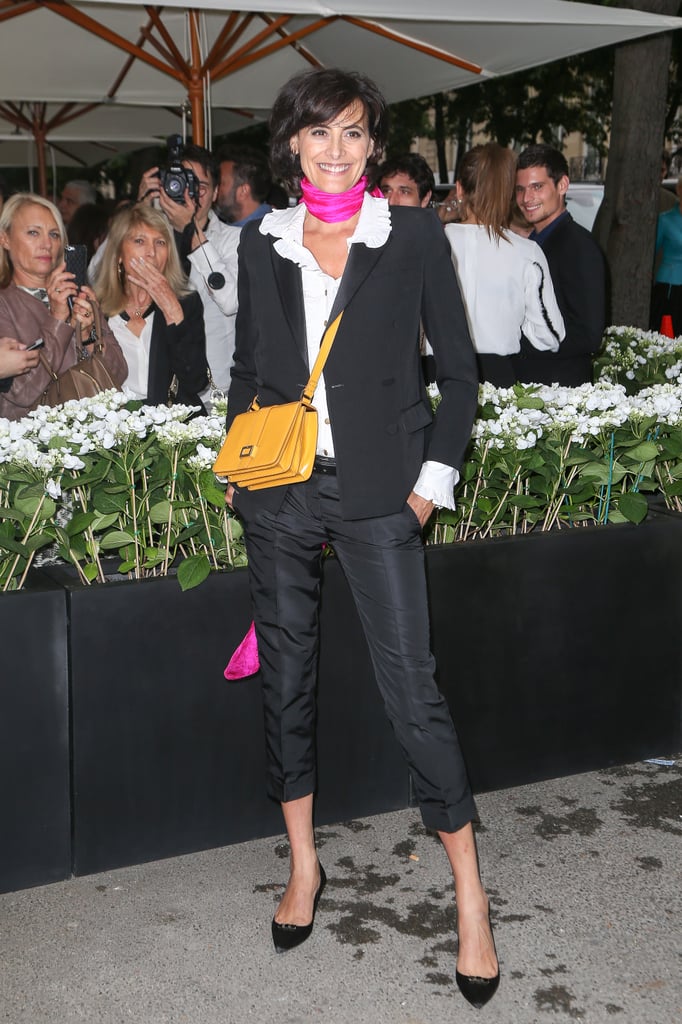 "Beware of good taste," de la Fressange advises in her book Parisian Chic: A Style Guide [22]. "Who knew that black and navy were made for each other? No one — until Yves Saint Laurent gave us permission to boldly go where no one had gone before. You love orange dresses with yellow shoes? Go for it!"
Audrey Tautou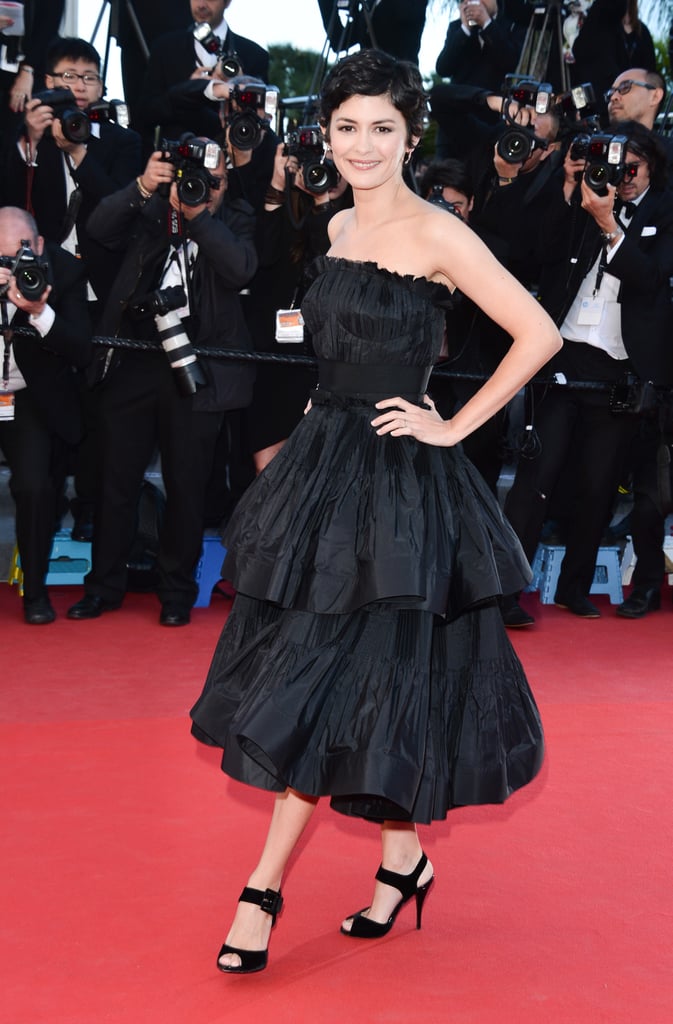 "I am not modern at all [23]," Tautou has said. "I don't like the Parisian show business; it's not my cup of tea. And my style . . . I am not girlie-girlie."
Joséphine de la Baume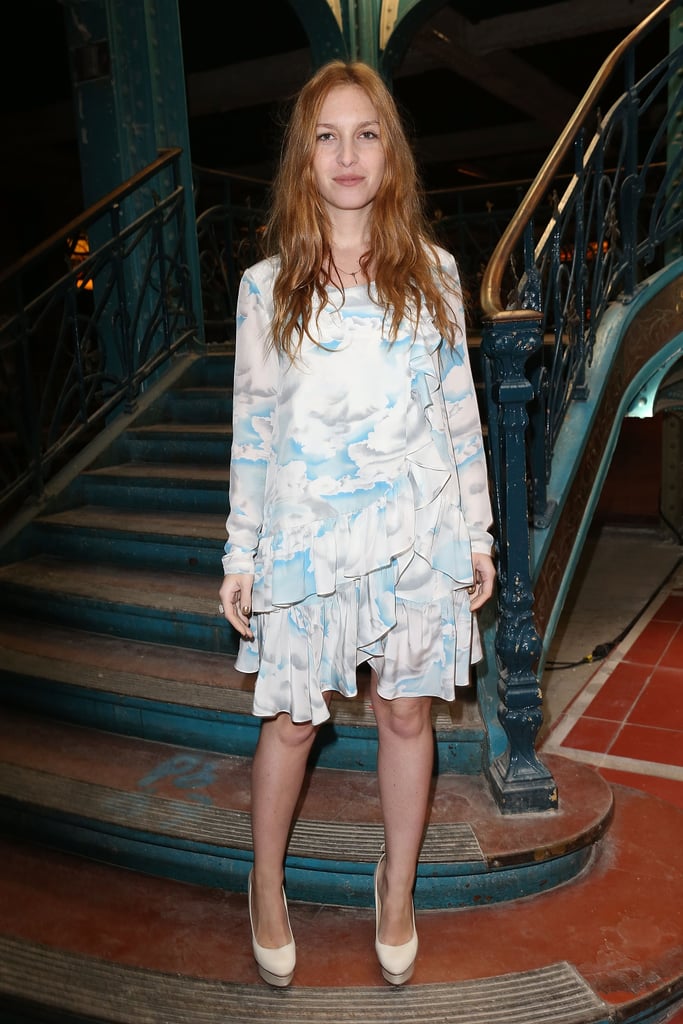 "You have to look like you've made no effort [24], even if you really have," the singer says. "French girls don't wash their hair as much, and they don't wear much makeup. Everything is very discreet, except for nonchalant touches — say a bag or a pair of shoes."
Mademoiselle Agnès
"I don't like the idea to have one style — I'm not monomaniacal at all [25]," the fashion journalist and television personality says. "But I like the idea to be 'du style.' I'm a Parisian, and we love to smoke, to have natural hair and makeup. Even if I try to go into red lipsticks sometimes, I like looking effortless. I like to mix: if I'm wearing a jogging [outfit] because I'm lazy someday, I choose a beautiful bag."
Constance Jablonski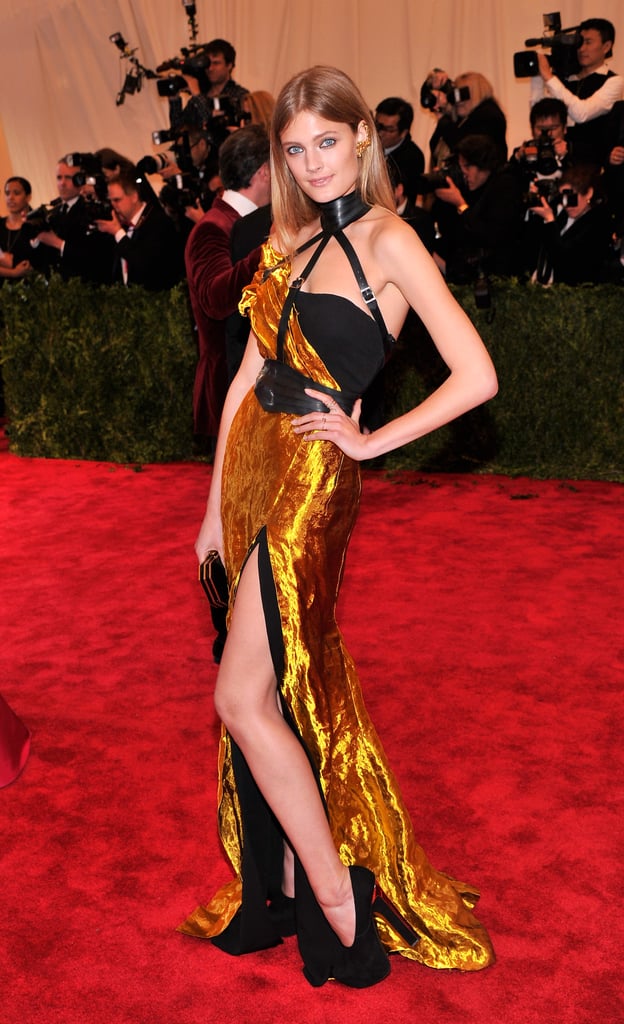 "I'm not so dressed up in my regular life. I like flat shoes [26], in general, because I'm tall enough," Jablonkski — who hails from a small town near Lille — has said. "I like clothes for my age: jeans, leggings, and comfortable stuff. Isabel Marant is one of my favorites. I like Rag & Bone, YSL, IRO, Sandro, Vanessa Bruno. We have nice smaller brands in France."
The Courtin-Clarins Girls
"Here's how to keep them straight [27]," writer Andrew O'Hagan explains. "Claire has the beautiful alien look, with long legs and translucent skin. Virginie is the classic French girl with an open, sweet face and strong eyebrows and blond tresses that she likes to stroke. Jenna is the rock-and-roll one: smoky eyes and a natural sense of wanting to make way for the talents of others. Prisca is classic '40s: dark hair, green eyes, and skin that looks like it's had skin care products patted onto it since she was the merest baby."
Camille Miceli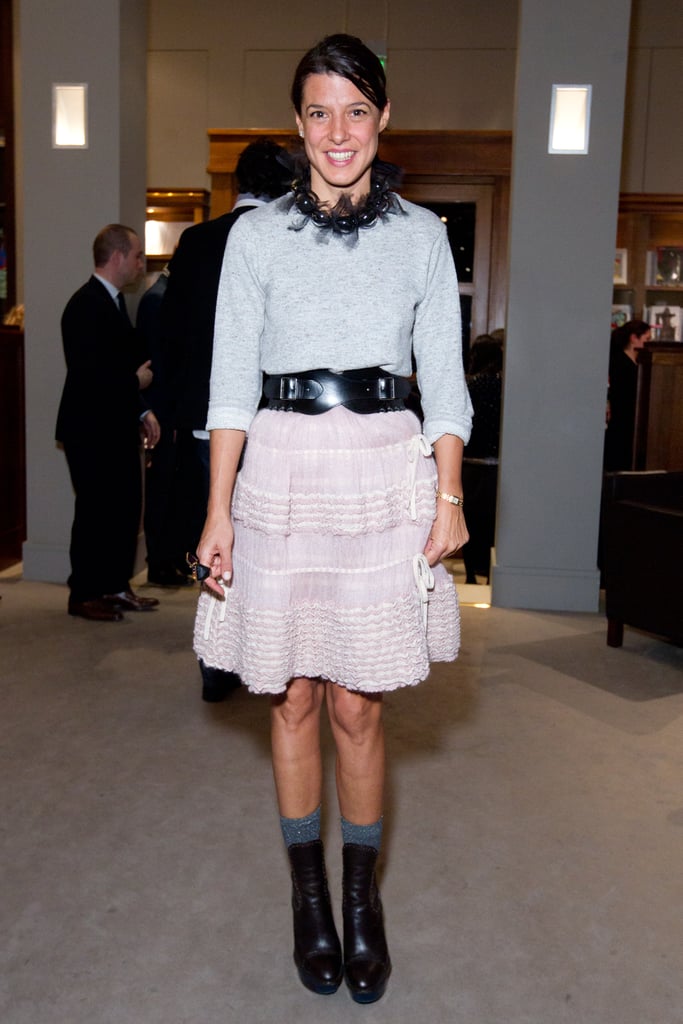 "Camille is exuberant, vivacious, and sexy," Marc Jacobs has said of the former Louis Vuitton publicist, who is now the director of accessories at Dior. "When we first met, her energy and enthusiasm won my heart."
Laetitia Casta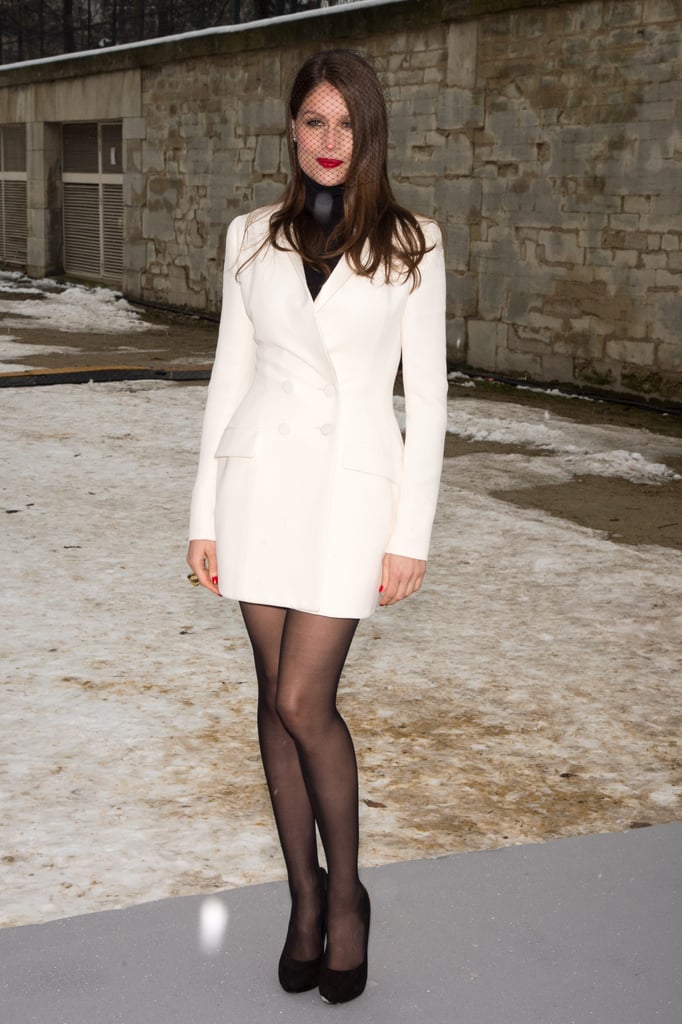 "You need experience to know who you are," Casta says. "That's what makes you feel beautiful [28]. I feel much better now than when I was 20, because I'm more myself."