More Details on Madonna's Clothing Line For Macy's 2010-03-10 11:00:13
Madonna Dishes on Her Lourdes-Inspired Clothes For Macy's
While some of you are skeptical about Madonna's new clothing line, perhaps some solid details will sway you. The pop icon, known for her breakthrough ensembles on and off the stage, is now part of a multi-label fashion project called MG Icon. Her first project? A Macy's juniors line — targeting 13- to 25-year-olds — inspired by her daughter Lourdes Leon. "Lourdes has an incredible sense of style and her point of view on fashion has definitely been an inspiration for the line," said Jeff Gennette, from Macy's.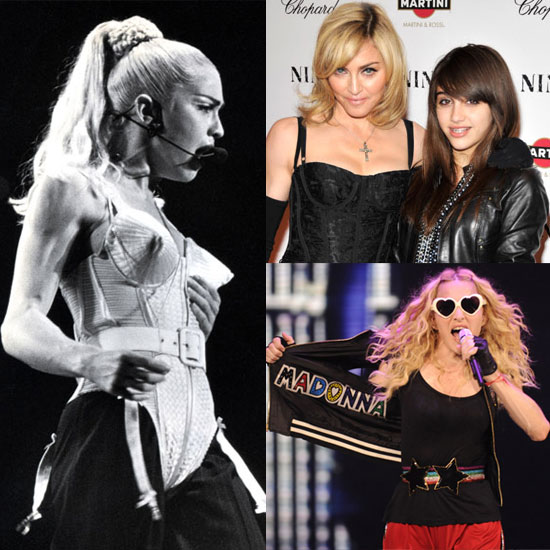 To find out more, read more.
The collection — dubbed Material Girl — will retail from $12 to $40 and will include apparel, footwear, handbags, and jewelry. Since it's inspired by her Mini-Me, we're guessing it'll probably include studs, faux leather, and graphic tees. The collection, debuting in August, will be promoted via online and print campaigns — wouldn't it be fun if Lourdes starred in the ads? If that sounds a little too teeny bopper for your taste, Madonna has more up her fashion sleeve including an upcoming designer sunglasses collab.