Moschino Trench Coat iPhone Case Review
A Coat For Your iPhone!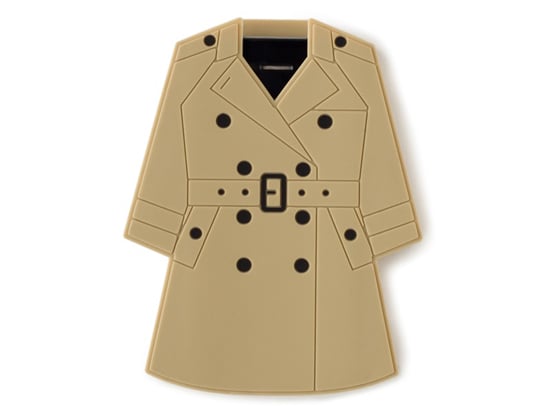 The piece: Moschino Trench Coat iPhone Case
The price: $75
Why we want it: With the Web world swirling with reports of the latest additions to the Apple family — the 5S and 5C, of course — we've been spending extra time thinking about our phones. For a device that's pretty darn vital for your day-to-day, it deserves a little bit of love, don't you think? Moschino has really upped the game by making clothes for your gadget, albeit the plastic sort. The perenially preppy trench is a classic for you and now your iPhone, too.