NSYNC Fashion Retrospective | MTV VMAs
Yes, *NSYNC, We Want You Back!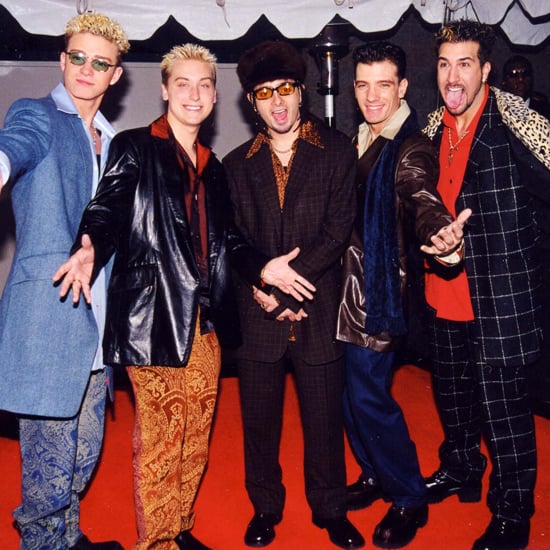 We're not going to deny it, for a brief period in the late '90s, *NSYNC tore up our hearts with slick dance moves, smooth tunes, and, of course, those matching costumes. So news that the oft denied reunion might become a reality at MTV's Video Music Awards this Sunday was music to our ears. Sure, we're excited to see Justin Timberlake pick up his Michael Jackson Video Vanguard Award at the show, but the moment we're really waiting for is when the fab five take the stage — preferably in coordinating ensembles, as we fondly remember them below!

It's hard to say which is better: Chris Kirkpatrick's hot-pink cowboy hat or JT's cornrows. Never mind, it's the cornrows.

What you can't see out of frame is Britney Spears's memorably matched denim gown.

#TeamNSYNC

We're kind of getting a Kenzo vibe here.

Caption this one "pirate chic."

It's hard to pay any attention to what the men are wearing when their marionettes are stealing the show.

Well, at least Adidas is a classic. The tie-dyed denim, we can't say the same for.

Velvet zoot suit? Well played, Mr. Timberlake!