Nanette Lepore Expands Business
Hurricane Nanette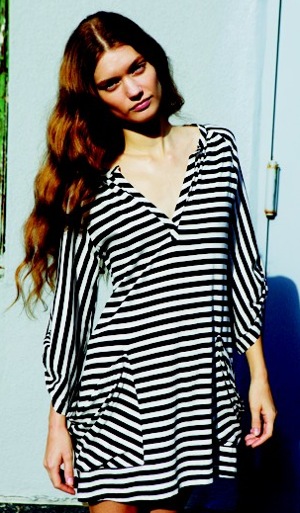 Looks like I need to make room in my closet for Hurricane Nanette.
The designer is expanding her empire to include handbags, swimwear, footwear, and a casual knitwear-based line, created in-house, called Oonagh by Nanette Lepore. Oonagh (the designer's daughter Violet's middle name) made its debut for holiday and is on the growth track; Nanette calls it "The weekend counterpart [to Nanette Lepore]." And, lastly, but certainly not leastly, an e-commerce website will go live this Fall.
But it's not all about more clothes. Lepore is also a staunch supporter of Save the Garment Center. Lepore's husband, Robert Savage, president of the firm, says, "It's about jobs, and we think it's about American designers. Where can you go to get 100 pieces made?" He said the firm works with 10 factories within a five- to six-block radius. Growth and good practices? Right on.
To see more Oonagh and a Nanette Lepore handbag,
.