Navy Clothes Trend For Fall
The Color That Will Instantly Change Your Wardrobe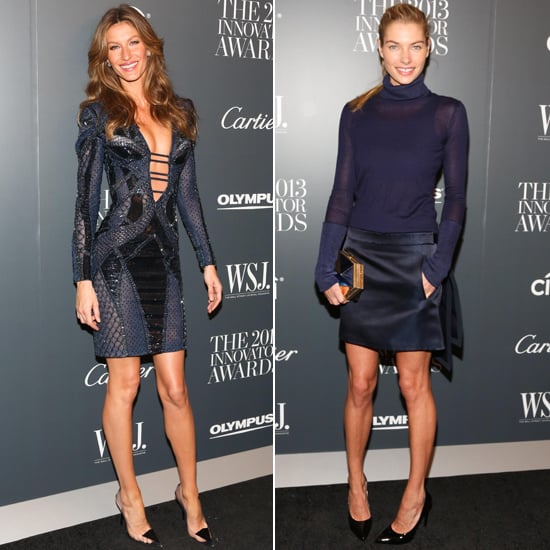 Every week, we bring you the best shoppable fashion and lifestyle stories from our partner Lifestyle Mirror. Today, we're sharing Taylor Davies's post about fashion's hottest hue.
From coast to coast, party season is in full swing. And while we're seeing the usual parade of black, white, and vibrant red party dresses — we have a new favorite color trend: navy.
Navy has always been a go-to for men, from suits to chinos and just about everything else, but we've noticed an uptick in ladies in navy, and we like it. Is navy the new black? Perhaps not — just about every color has tried (and failed) to be the new black, but we have to admit that this classic, flattering hue is the perfect antidote to your typical party dress.
Last week, both Gisele Bündchen and Jessica Hart wore gorgeous navy-blue frocks while out in New York, and January Jones was recently snapped striking quite the pose in a navy Chloé dress (at a Chloé runway show, naturally).
Visit Lifestyle Mirror to see all the best blue red carpet looks!
Related:
Personalized Gift Ideas for Women
15 Fur (and Faux) Extras to Wear this Winter
15 Pretty Pieces to Buy This Holiday Season
Who to Follow on Instagram: Celebrity Edition
Dita Von Teese's Makeup Essentials